SA's first major concrete road shaping up
11 December 2018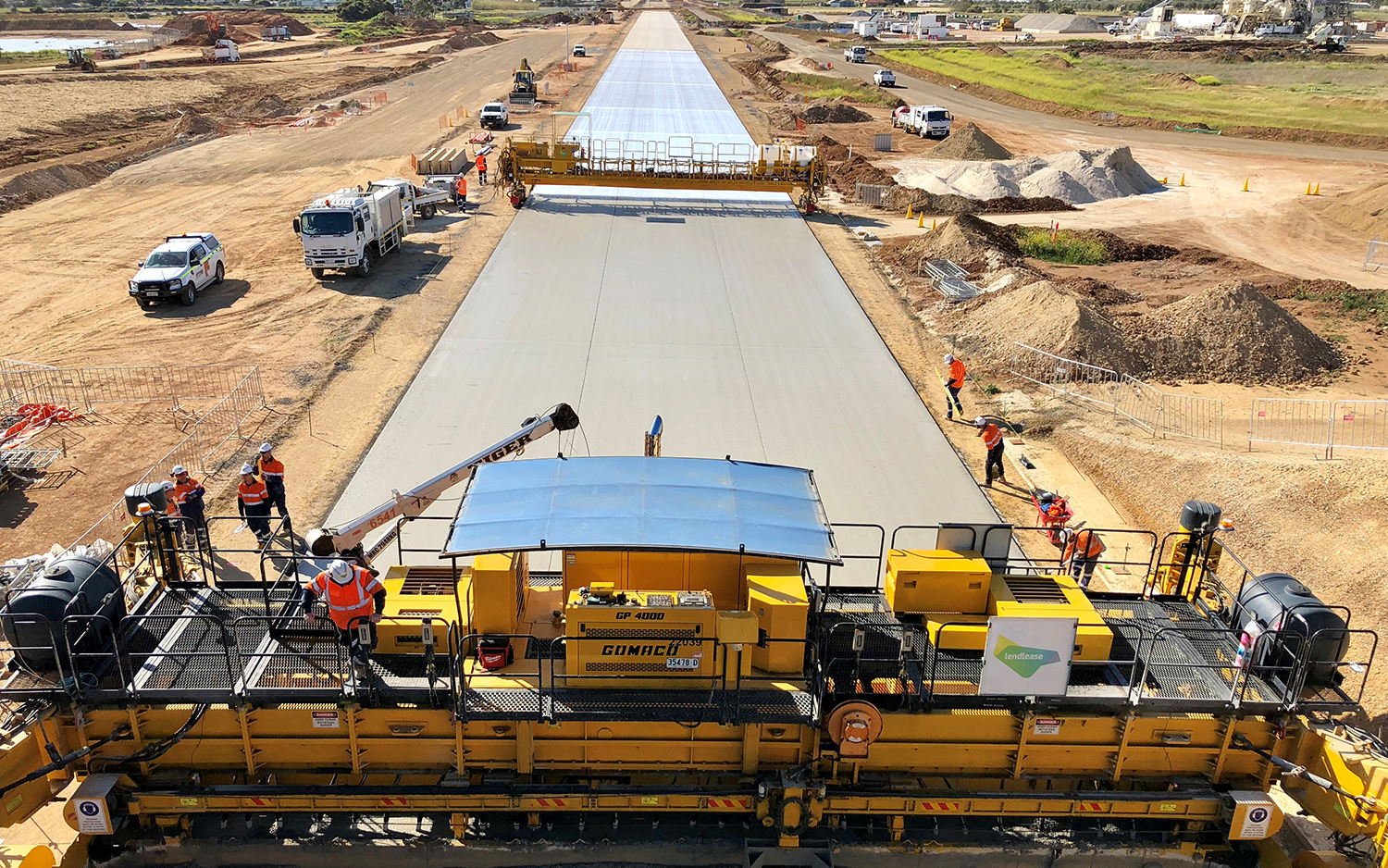 space
Concrete pavement works have started on the Northern Connector Project, with about 5km of the South Australia's first major concrete road already paved.
The pavement will require around 175,000 cubic metres of concrete, produced on-site, with the cement and quarry products being sourced in SA.
Constructing the road in concrete will almost halve future maintenance costs and, during construction, will generate an additional 40 jobs and an extra $11 million for the SA economy compared to building the road out of asphalt.