DPTI measures up as a safe space on International Youth Day
10 August 2018
As people around the world mark International Youth Day on Sunday 12 August, DPTI is proud of its record in encouraging, developing and supporting younger staff members.
The International Youth Day theme is Safe Spaces for Youth, and DPTI's record is a close fit to the day.
For Travis Kreslin, 25, and Jade Thomas, 23, feeling safe and accepted at work is a tangible reality and each has a story to tell of their journey with DPTI.
Meet Jade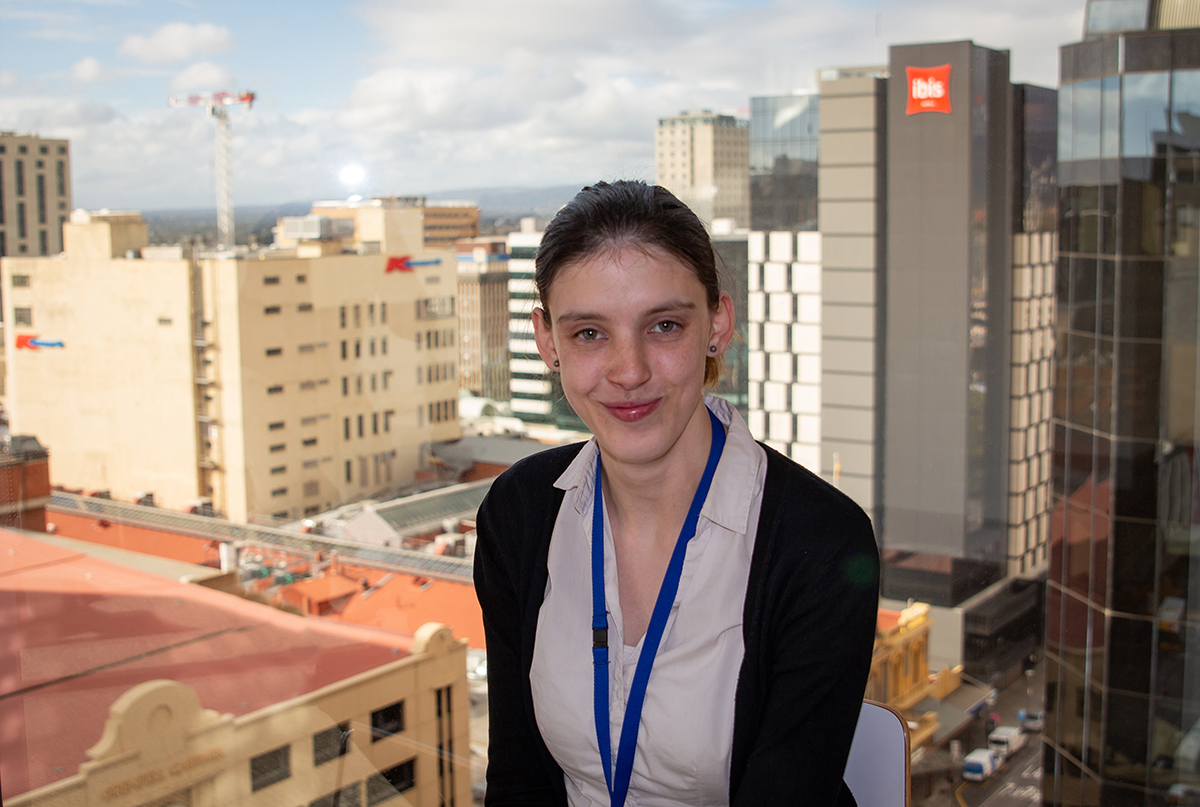 Jade Thomas came to the department through Barkuma, a specialist employment agency assisting people with developmental disability.
As part of the Organisational Performance and Development admin team, she works three days a week in a shared role, taking on a wide array of tasks each day.
"Basically we do anything that anyone needs us to do in our section," Jade says. "It's a huge range of things that we do."
It's a job she has grown into, developing confidence and further skills along the way.
"It was quite tricky for me when I first started because one of the things I had a lot of trouble with was my confidence, with talking to people," Jade says. "I struggled speaking to anyone at all.
"But since being here I've found it a lot easier because I found that everyone is nice and very happy to help you, so my confidence has grown and I feel quite safe being able to talk to people and work with everyone."
Jade has formed strong connections with supervisors and other staff and feels she can speak to people around her when she's facing a task or situation she's unsure of.
"If I get quite worried because I don't know someone or I'm not sure of what I'm doing then it's good that I have people that I can talk to and feel safe telling them that I'm not comfortable in that certain area'" Jade says.
And she is keen to settle at DPTI for the long term.
"I'm really hoping to continue working here for as long as I can, because I love working here," she says.
"My goal is to start working an extra day a week and then, if the right position comes up, to get a permanent position."
Meet Travis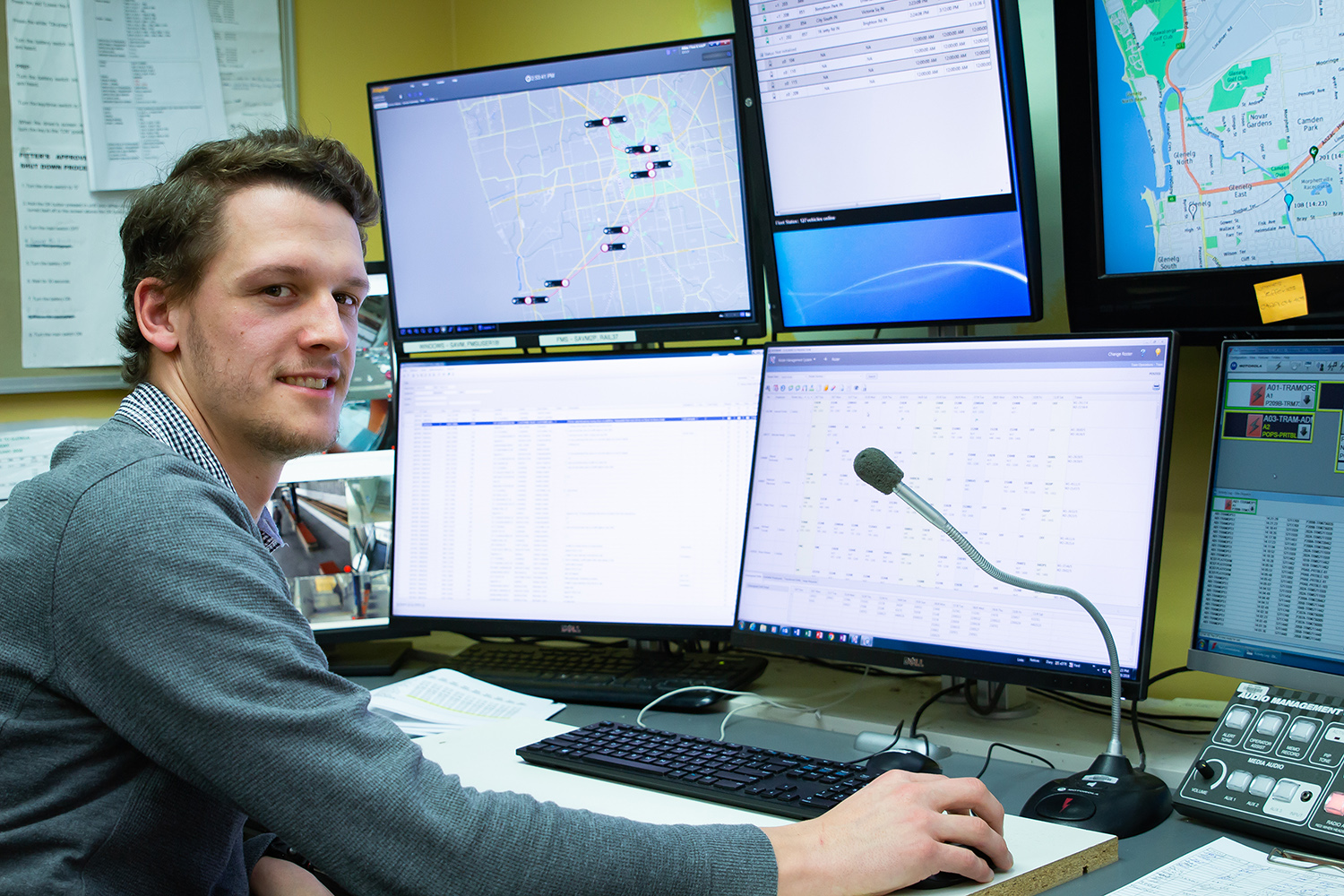 For Travis Kreslin, life in DPTI began as a tram driver five years ago but he's been in tram control for the past two years.
At 25 he carries a weight of responsibility and is happy to have received the opportunities he's been given.
From the outset he found DPTI to be a safe place for youth where ideas were accepted.
"The managers that we had at the tram depot were very encouraging of the young people and were happy to embrace a younger work environment," Travis said.
"They were open to new approaches, new ideas and thought processes to help move things forward."
The move to tram control was an opportunity to extend his skill base.
"It's a problem-solving job, and thinking outside of the box and coming up with new ideas," Travis says.
"Being here a long time is beneficial to an extent but how you can think outside the square on a day to day basis is a lot more applicable to the role."
DPTI's openness to embracing change has been important on Travis's work journey.
"The way our management seems to approach it is if you've got an idea for something they're willing to invest some time to help you make it a reality.
"There are a few examples where I've been given that opportunity and it's really good to experience that."
While still deciding his future direction, Travis has one clear goal in mind.
"I want to be in a role where I can encourage people to want to come to work and want to change things and want to make a difference," he says.