Catching snapper in the South East
9 January 2020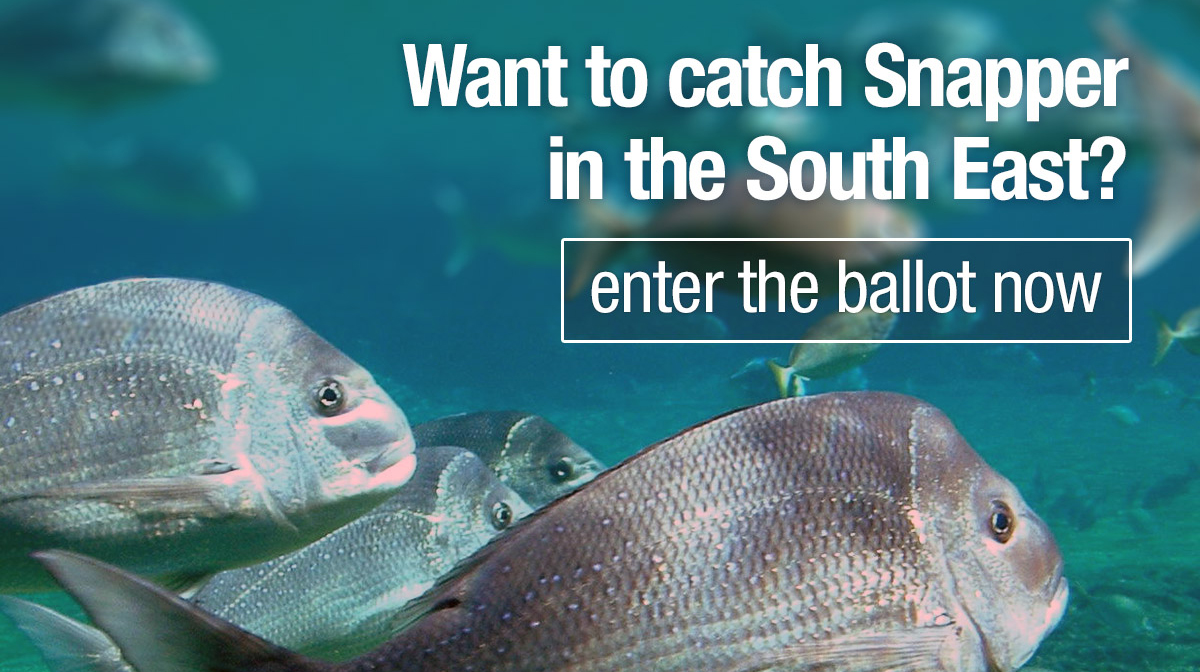 South Australia faces a serious challenge in relation to the future management of snapper. To secure a sustainable future for the snapper fishery, new management measures have been implemented.
A total allowable catch (TAC) for snapper has been set across all sectors in the South East, which is now managed through a tag system for the charter boat and recreational sectors.
How will recreational Snapper fishing be managed?
The South East Snapper fishing season is open from 1 February to 31 October each year. The recreational catch of snapper in the waters of the South East will no longer be managed by current bag and boat limits, but instead through a Snapper tag ballot for the charter boat and recreational sectors.
A minimum size limit of 38cm will continue to apply.
A tag must be immediately attached to the Snapper once it has been removed from the water and cannot be removed until it is processed or consumed. Recreational fishing tags are not permitted to be transferred.
All recreational fishers must be in possession of tags in their name at all times when fishing for Snapper. All tag recipients are required to report on tags used.
All recreational fishers will be required to use a 'release-weight' when releasing undersized Snapper. No catch and release fishing will be permitted.
How can I apply for the Snapper tag ballot?
If you are a recreational fisher and hope to catch Snapper in the 2020 South East season, you must submit an application for the Recreational Fishing Snapper tag ballot.
The minimum age of applicants is 10 years old and the ballot is open to South Australian residents only. Late applications will not be accepted.
For more information on catching Snapper in the South East visit pir.sa.gov.au/snapper
Applications for the Snapper tag ballot close at 4pm Sunday 19 January 2020