2020 Tide Tables book now only available online 
13 November 2019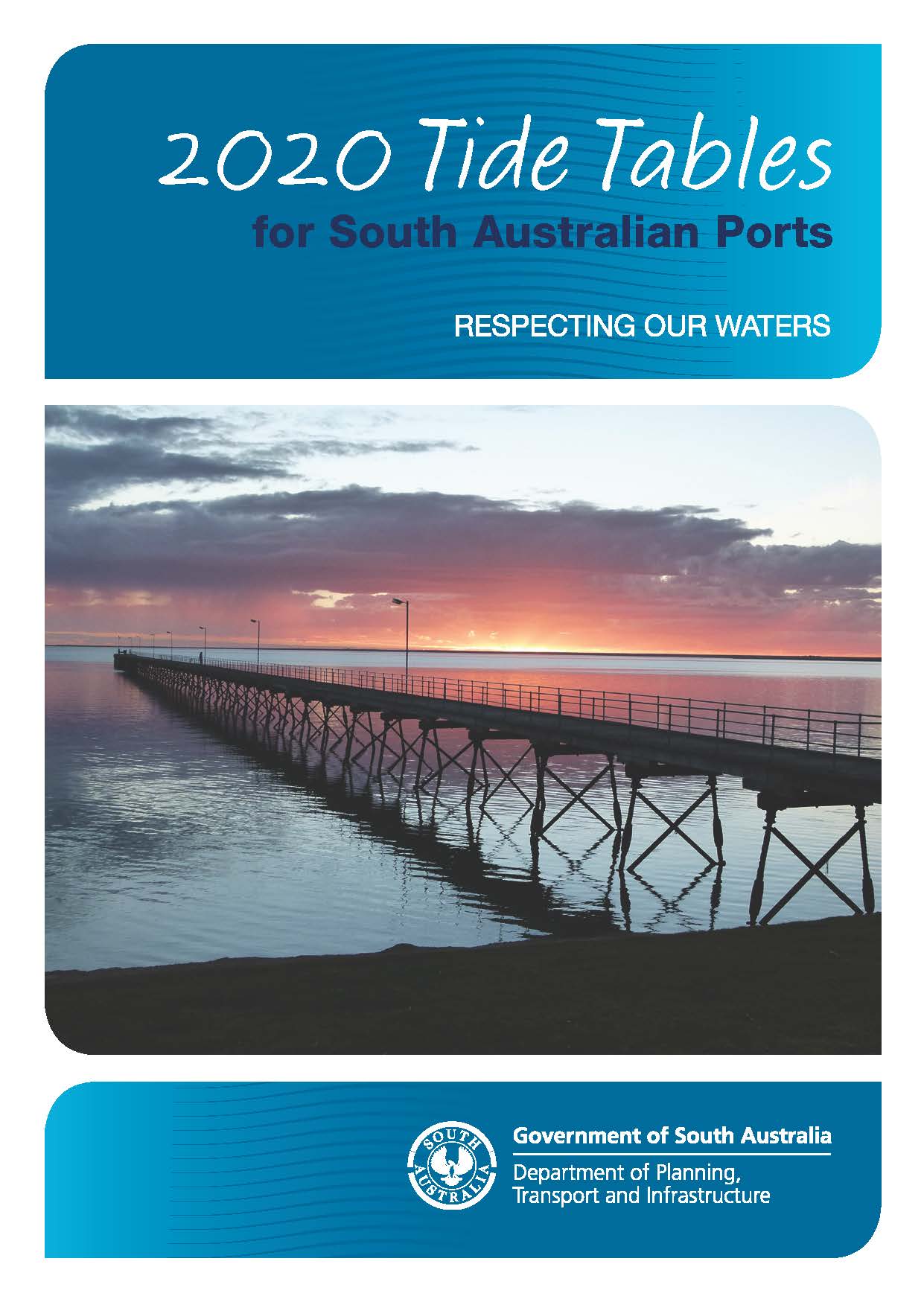 As demand for printed Tide Tables books has declined, this book will no longer be available for order. Boaters are instead encouraged to download a free copy of the 2020 Tide Tables book via the sa.gov website or On Deck website to assist them with planning a safe trip on the water.
Alternatively, tide information is also available via the Bureau of Meteorology website or by purchasing the Australian National Tide Tables book from the Australian Hydrographic office.
For further information, please contact the Department of Planning, Transport and Infrastructure Maritime Safety team via 1300 183 046.