Latest winners in survey prize draw
18 October 2019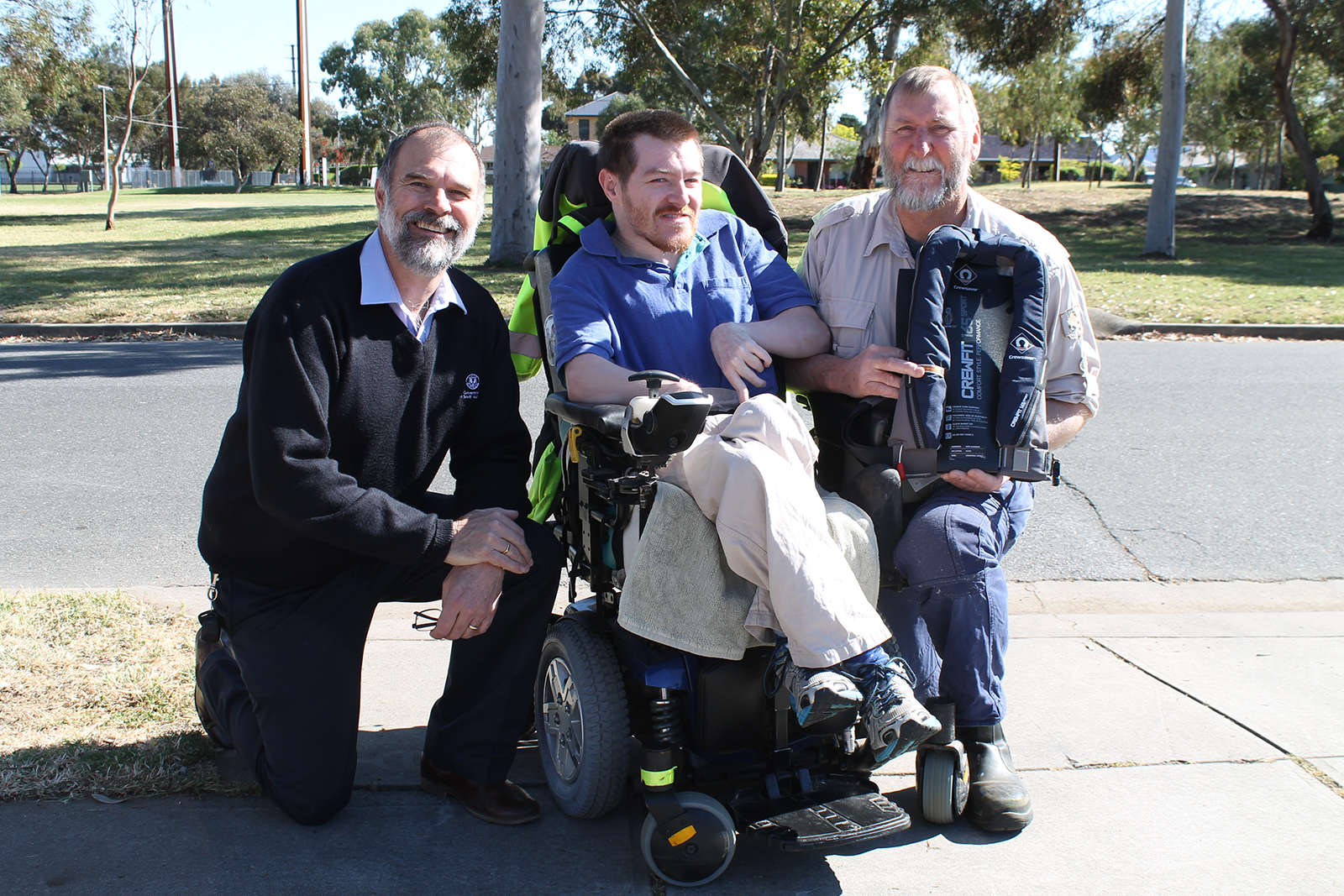 Trevor and Chris McEvoy of Henley Beach are the lucky winners of the second survey prize draw!
The family fishes from a 6 metre half cabin boat, as well as a small duck punt and were pleased to receive their new lifejacket from Phil Moffatt of DPTI.
Congratulations to Trevor and Chris!