Northern Connector Project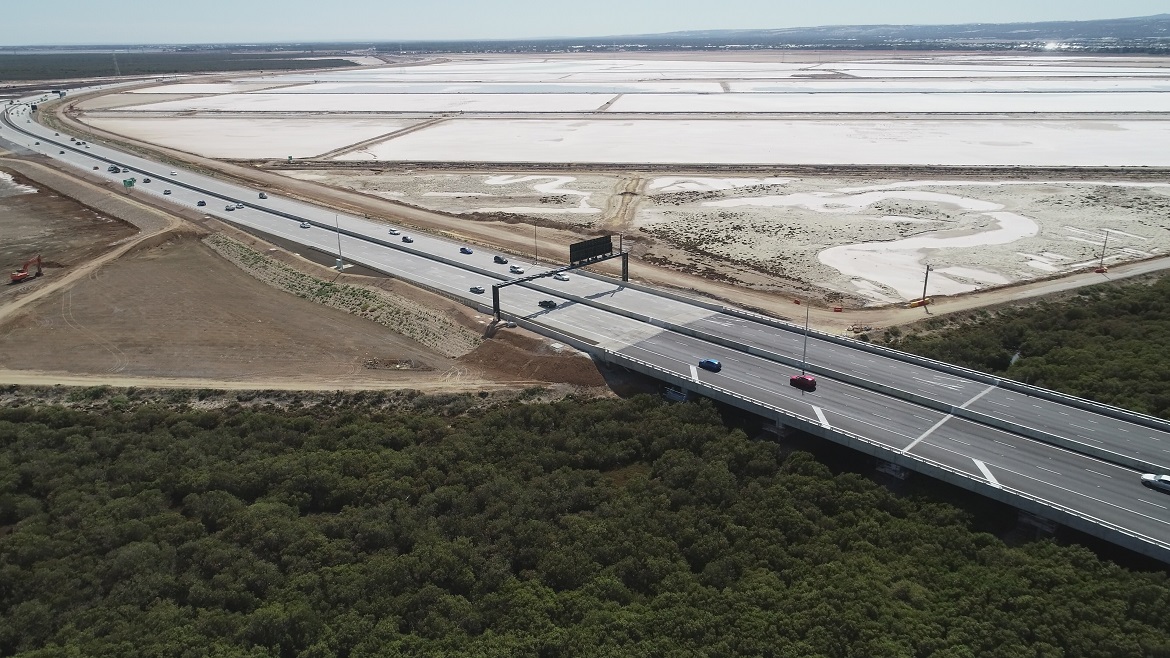 Project Overview
The $867 million Northern Connector is open to traffic. The six-lane, 15.5 kilometre motorway now provides a vital freight and commuter link between the Northern Expressway, South Road Superway and Port River Expressway.
This project has focused on delivering economic benefits to the local South Australian community including creating 480 full-time equivalent jobs each year during construction.
At least 50% of all jobs to be filled by northern suburbs residents.
At least 90% of on-site labour hours to be undertaken by South Australians.
At least 20% of all on-site labour hours to be undertaken by ex-automotive industry workers, Aboriginal people, people facing barriers to employment and trainees and apprentices.
The Australian Government has committed $694 million to the project, with $173 million from the South Australian Government.
---
DPTI COVID-19 Response
To help safeguard the Northern Connector project team and the wider community, we have implemented measures to manage the risks of, and our response to, contracting COVID-19.
These include but are not limited to, increased personal hygiene practices and limiting face-to-face contact.
The Northern Connector project team will provide construction updates and work notifications via letterbox drops, emails and the project website. We are also available to speak via telephone.
We encourage the community to register for email updates by emailing northernconnector@lendlease.com.
There will be no planned community events or information sessions until further notice.
---
Latest News

The Northern Connector opened to traffic from Saturday, 7 March.
The six lane motorway posted speed limit has now been increased between the Southern and Northern interchanges from the temporary 80km/h limit to the motorway's permanent maximum speed of 110 km/h.
Please be aware that the interchanges will remain at 60 km/h until the completion of testing which is expected late March to early April.
Finishing works will also continue which may require some lane and speed restrictions, and a temporary closure, to ensure the safety of motorists and workers accessing the site. Please keep an eye on our Facebook page and this website for further project updates.
On behalf of the project we would like to thank you for your patience and for your interest in the project.
For more information about the opening, and to view videos showing how the interchanges work (click here)
---
---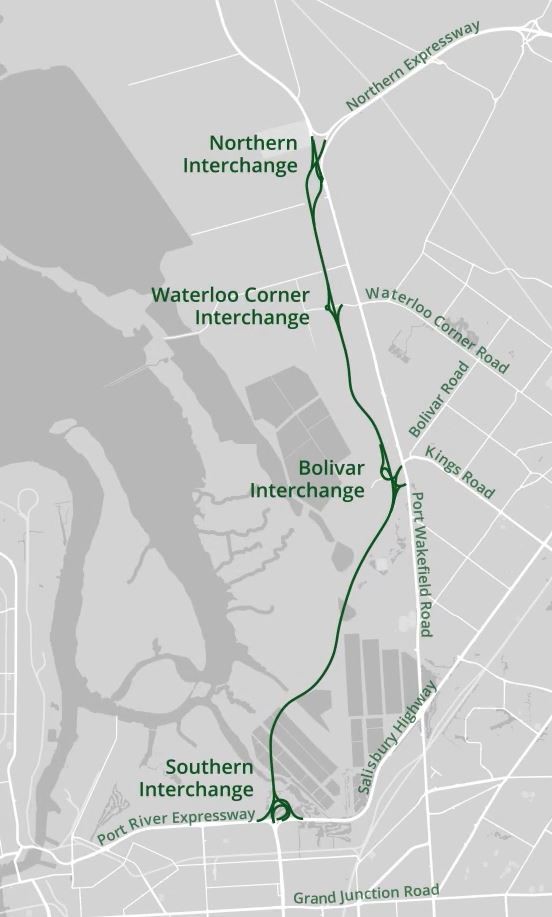 Northern Connector and South Road Superway temporary closures and detour
As part of finishing works, night works will be undertaken on the new motorway and South Road Superway, between the Bolivar Interchange and Grand Junction Road.
Temporary closures and detours will be in place.

For Southbound Northern Connector and South Road Superway between the Bolivar Interchange and Grand Junction Road:
Closed from 7pm, Friday, 27 March, re-opening 8am, Saturday, 28 March. Please see here for the detour routes.
For Northbound South Road Superway and Northern Connector between Regency Park and the Bolivar Interchange:
Closed from 6pm, Saturday, 28 March, re-opening 8am Sunday 29 March. Please see here for the detour routes.
Signage and traffic management will be in place to advise motorists of changed conditions. Speed restrictions will apply in the vicinity of the works. Access to businesses will be maintained at all times, including SA Water.
A detailed notification and detour maps can be found here.
---
Northern Expressway on-ramp permanent closure
From 8pm Sunday 16 February the Northern Expressway on-ramp from Port Wakefield Road (Northbound) will be closed.
Access to the Northern Expressway is now from the Northern Connector via either the Southern, Bolivar or Waterloo Corner Interchanges or from Heaslip Road.
---
Northern Connector Community Open Day
Approximately 5,000 people came along to our Community Open Day on Sunday 16 February which was held at the main site compound, NorthHub.
A highlight of the day was the availability of free guided bus tours which drove along the new motorway to the Southern Interchange and back, with around 1,400 people enjoying these tours. People were also able to walk on a short section of the new road and drove on it to exit the site.
Other offerings during the day included virtual reality tours, children's activities and construction equipment displays, plus a free sausage sizzle with almost 6,000 snags cooked!
To see photos of the event click here.
---
---
NorthHub
Major contractor Lendlease have established

– an employment, skills and training centre to help northern jobseekers secure some of the 480 jobs a year on average on the project.

is a one-stop shop for vocational education and training, and other service providers to meet on-site with industry partners, subcontractors and workers.
A dedicated 'Employment Development Team' has been established to work closely with the Northern Connector Jobs Taskforce to maximise opportunities for local workers.
Please visit www.northhub.sa.gov.au for more information.
---