Oaklands station gets dressed up
26 July 2019
New artwork at Oaklands Railway Station is receiving the finishing touches this week after Jess and Rachel, from project-2-project, were selected by a panel to design and deliver their history-inspired artwork under the Morphett Street bridge.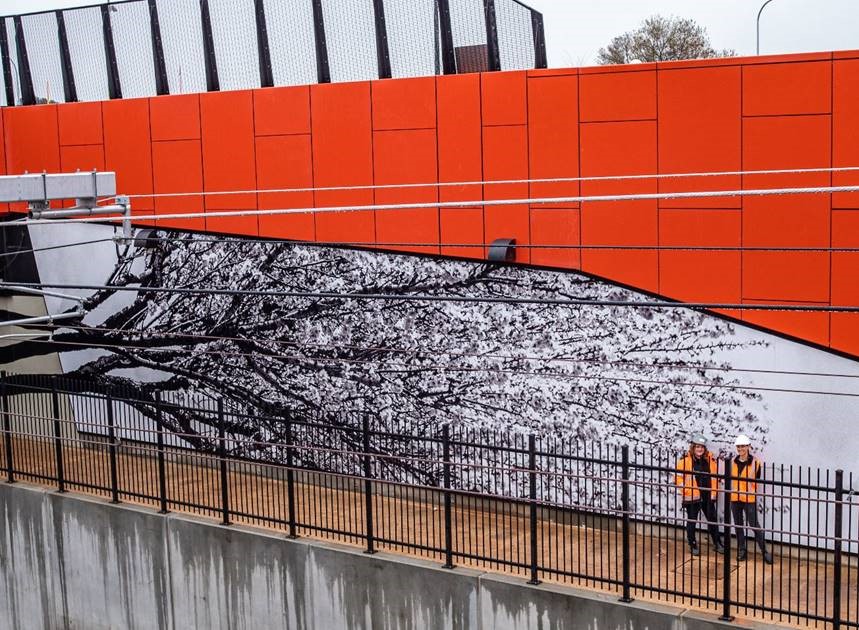 The pair found that the land surrounding the Sturt River (Warripari) once provided food and resources to the local Kaurna people, as well as a travel route from the hills to sea. After colonisation, agricultural industries, particularly almonds and grapes, prospered in the area.
With this in mind, they created a piece that reflects the history of the City of Marion, as well as highlights the strong connections between the people of the area and the surrounding landscape.
The artwork will be completed ahead of the Community Celebration being held at the Oaklands Railway Station forecourts this Sunday.
The Oaklands Crossing Project team is holding the event to thank the community for their support and to celebrate project completion.