Easy Mile Driverless Vehicle Trial
24 July 2019
Autonomous connection between trains and services
The driverless vehicle trials continue across South Australia, now in the northern suburb of Munno Para.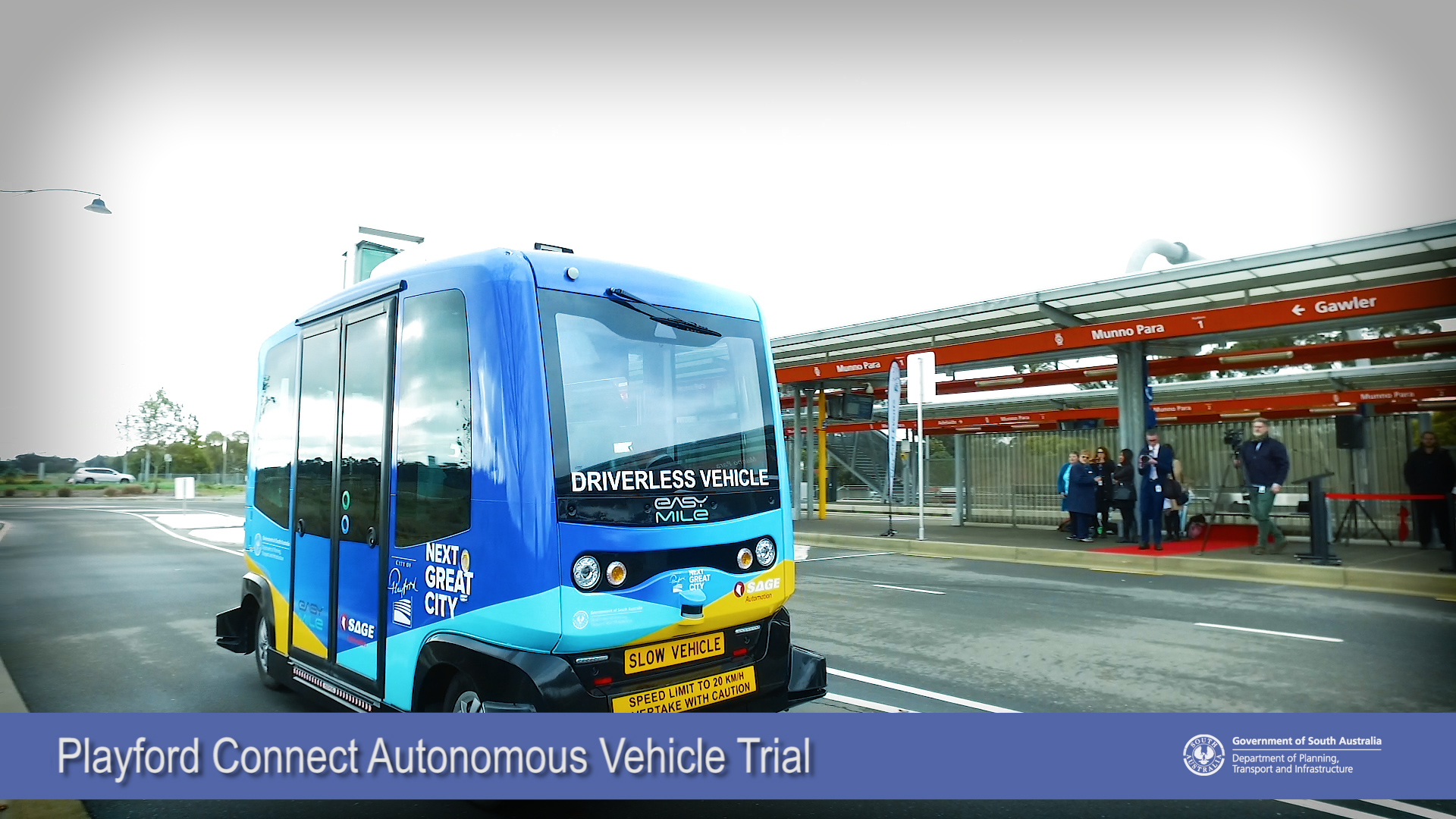 This latest trial offers a valuable service connecting passengers from trains to distant local services.
The trial is continuing to grow the technology as we get closer to autonomous vehicles being an everyday part of our lives.