Teddy-bear rescue makes tiny twin's day
20 April 2018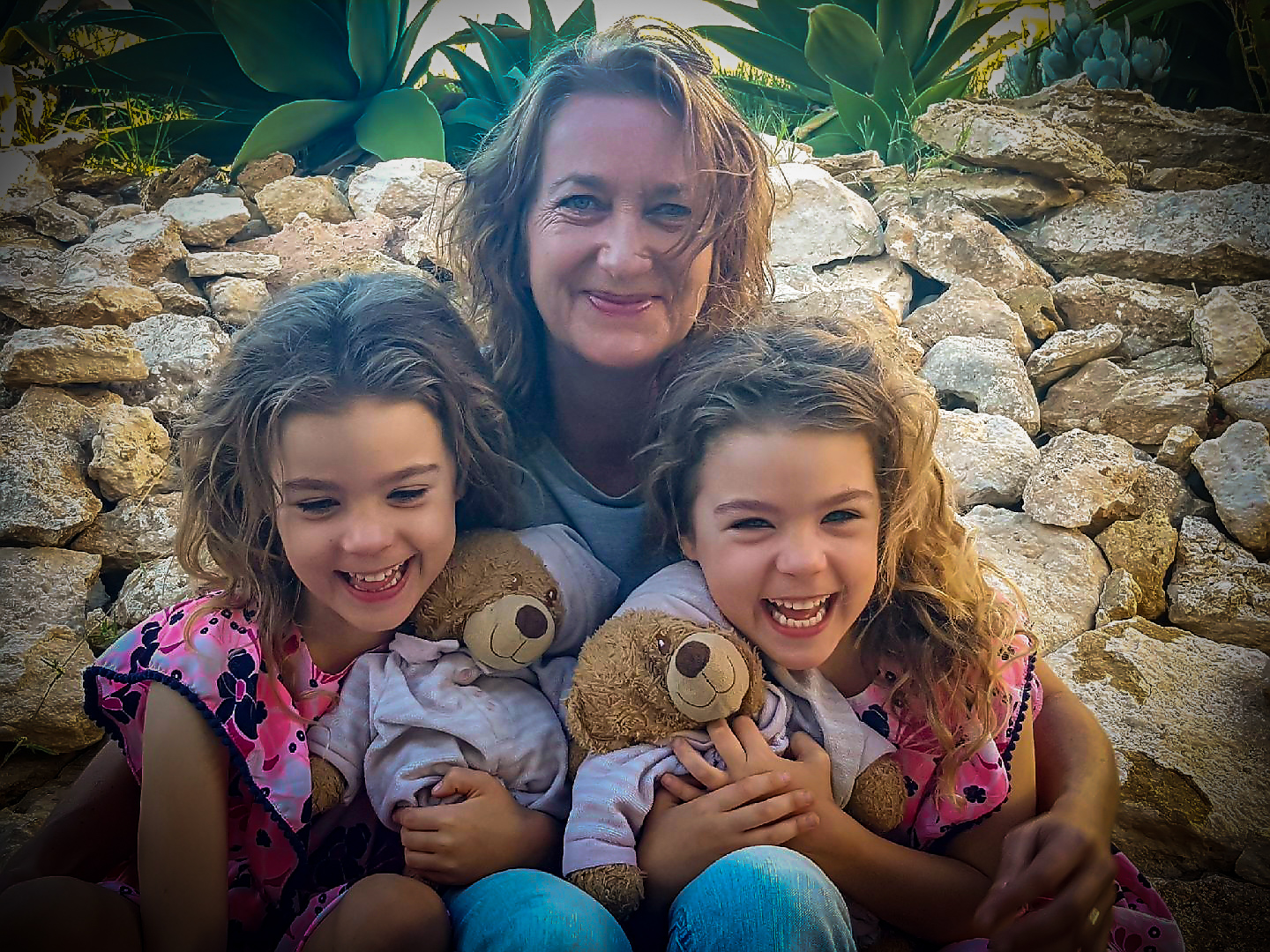 Paula Penny with her twin granddaughters and their matching teddy bears.
If customer service is about going the extra mile, DPTI teddy-bear rescuer Daryl Evans has just raised the standard.
When the Murray Bridge Depot Supervisor heard from a grandmother whose 5-year-old granddaughter had lost her teddy on the South Eastern Freeway, he set out to put things right, eventually finding the toy by the side of the road.
Grateful grandma Paula Penny said when the toy went missing there was a frantic search.
"I picked up my twin granddaughters on Easter Sunday and on our way home Lana thought her sister Aleeah had thrown her teddy out the window but wasn't sure," Paula explained.
"When I got home I searched the car but no teddy."
She rang to check whether it was still in the twins' father's car, then drove the freeway hoping to find the treasured toy, but with no luck.
After three days she took a long shot and phoned the freeway traffic hazard number.
An email went out to staff, and when Daryl saw it he decided he had to help.
"I was a bit stressed by it all, imagining one twin with her teddy and the other trying to go to sleep without hers," Daryl said.
He drove to Callington, keeping an eye on the side of the road, but didn't have any luck until he was on the way back, assuming the rescue wasn't going to happen.
"I pulled over to take a phone call and while I was on the phone I spotted something on the other side of the road," Daryl said.
"I went over to have a look and there it was - the missing teddy."
The cuddly toy was quickly reunited with its happy owner and an ecstatic Paula was full of praise for the great job done by the DPTI team.
"Thank you to Daryl and all involved for helping Lana be reunited with her special teddy," Paula said.