SA becomes first Australian jurisdiction to allow on-road driverless car trials
31 March 2016
In an Australian first, laws allowing for the on-road trials of driverless cars are now in place in South Australia.
Transport and Infrastructure Minister Stephen Mullighan said companies looking to trial technologies on our roads will simply have to submit plans of the proposed trial and have sufficient insurances to protect the public.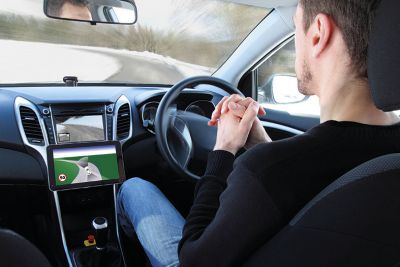 "These laws have received praise from companies at the forefront of this industry, which is estimated to be worth $90 billion dollars within 15 years," Mr Mullighan said.
"For instance Google referenced the legislation as a benchmark for other countries to follow due to its design and support of innovative technologies.
"South Australia is now positioned to become a key player in this emerging industry and by leading the charge, we are opening up countless new opportunities for our businesses and our economy."
Rita Excell from ADVI said the introduction of these laws comes as officials from the Australian Driverless Vehicle Initiative (ADVI) are in the Netherlands taking part in the European Truck Platooning Challenge.
"ADVI is investigating the benefits for truck platooning, there is the potential to deliver significant benefits for the heavy vehicle industry, which cover long distances between communities and other capital cities," she said.
"Truck platooning could deliver safer and more efficient transport operations and improve traffic flows.
"The laws have paved the way for trials to happen in South Australia and have seen other states follow our lead by beginning to consider the benefits that connected and autonomous technologies could provide."
Mr Mullighan said the passage of the legislation allowed for companies to apply to trial driverless car technology on public roads in South Australia.
"By being the first state in Australia to pass these laws we are sending a very clear message to this industry that South Australia is open for business," Mr Mullighan said.
More info about the European Truck Platooning Challenge is available here.