Torrens Street and Crozier Road Roundabout
---
The Department of Planning, Transport and Infrastructure (DPTI) is installing a roundabout at the intersection of Torrens Street and Crozier Road, Victor Harbor, to improve road safety and traffic efficiency and to reduce the risk of rear-end crashes.
The proposed scope includes:
Pavement construction and surfacing;
New median kerb and gutter construction;
New pedestrian refuges and ramps;
Upgraded LED lighting for the extent of the project; and
New line marking, earthworks and vegetation removal.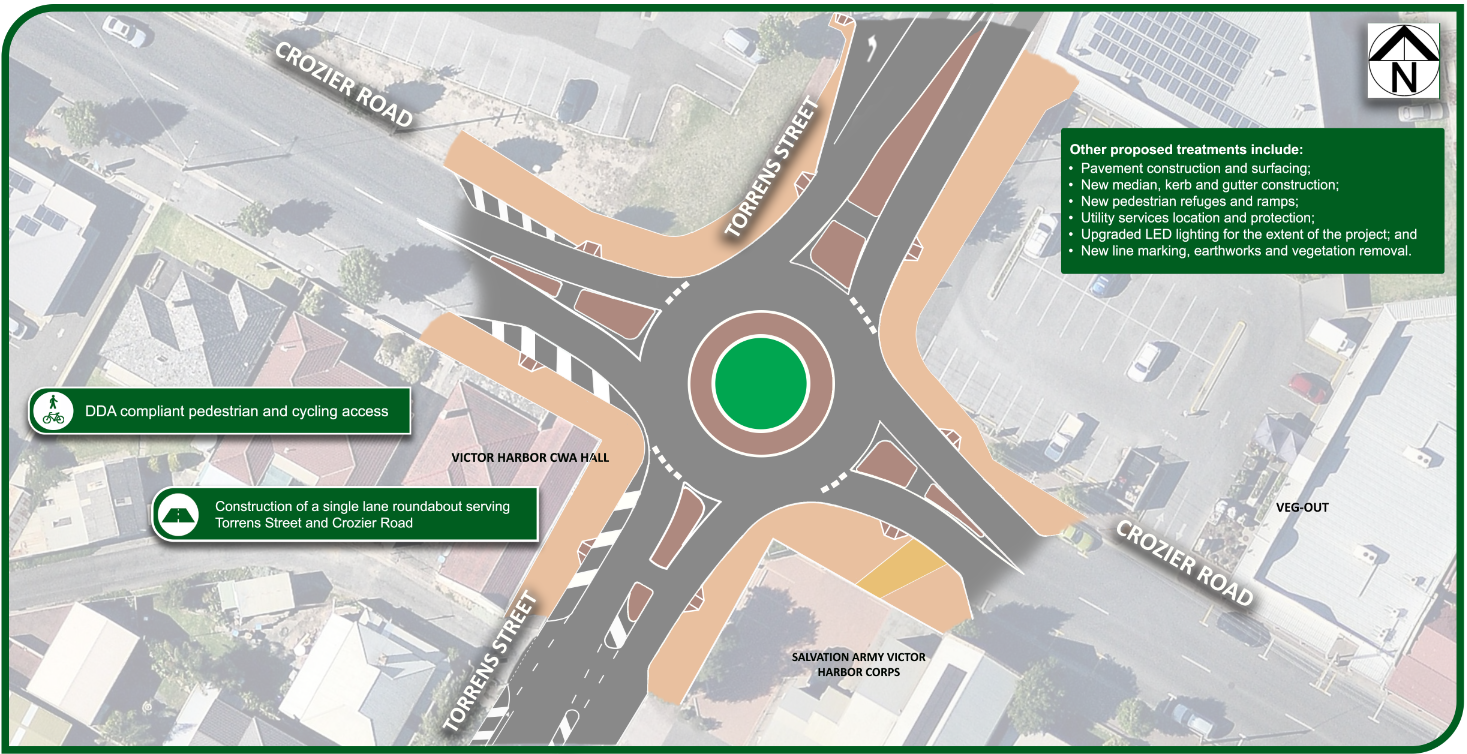 ---
Project Timeframe
Major works are expected to commence after the school holiday period in early 2020.
A combination of day and night works will be undertaken to ensure the works can be completed as safely and efficiently, as possible. There will be no construction on public holidays.
DPTI appreciates your cooperation and patience while these important works are carried out.
---
Contact Us
Should you require further information, please email DPTI at dpti.communityrelations@sa.gov.au or telephone 1300 794 880