Goodwood, Springbank and Daws Road Intersection Upgrade
About the project
Goodwood Road is one of southern Adelaide's major north-south arterial routes, with Springbank Road and Daws Road providing a key east-west connection.
On average more than 60,000 vehicles a day travel through this location, with travel time delays in peak periods. This may be further impacted upon completion of the Darlington Upgrade Project,
There have been 54 crashes in the past five years, including 21 casualty crashes.
The Department of Planning, Transport and Infrastructure (DPTI) will be upgrading the intersections of Springbank, Daws and Goodwood Road to improve safety and travel times for motorists.
The upgrade will:
Improve connectivity for vulnerable users
Improve transport capacity
Improve safety for all users
Support adjoining land use
Following community feedback, detailed costings and new data, a realigned four-way intersection will be delivered, rather than the previously planned 'staggered T' option.
The project is expected to cost $60 million, with major construction planned to start in 2020 and completion expected in 2022.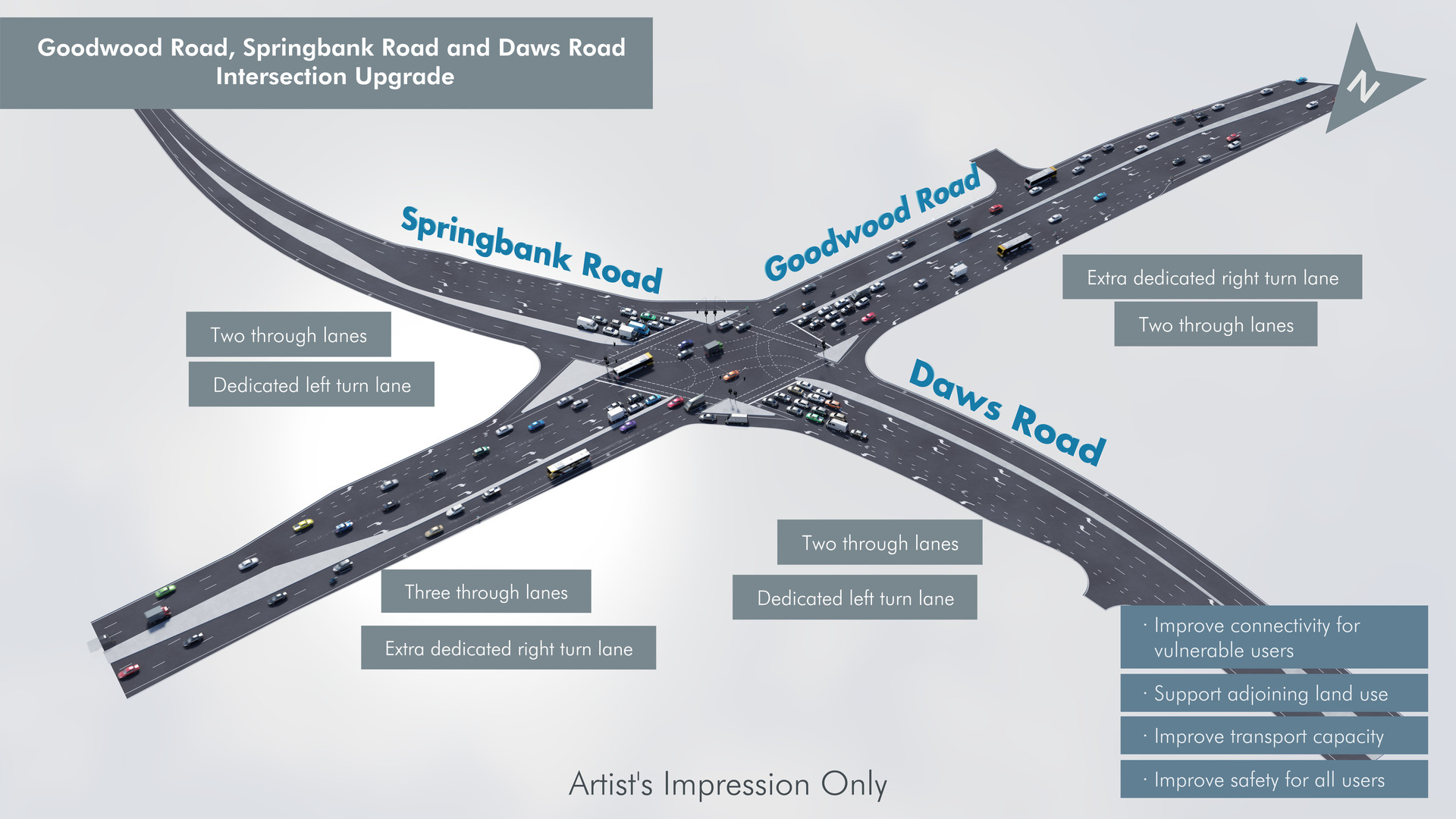 Please note, this is an artist's impression for illustrative purposes only and not a final design.
What's next?
The concept plan will be developed further, in consultation with businesses, residents and land owners.
Further information
If you have any further enquiries or would like to register your interest in the project, please visit the Registration, Feedback and Suggestions page, email dpti.communityrelations@sa.gov.au or telephone 1300 794 880.