O.G. Road / Payneham Road, Felixstow, Junction Upgrade
About the Project
The Department of Planning, Transport and Infrastructure (DPTI) is upgrading the junction of Payneham Road and O.G. Road, Felixstow. This $4.2 million State Government funded project will improve road safety, traffic efficiency and access for cyclists at this location by making the following improvements:
Provision of an additional right turn lane from Payneham Road to O.G. Road
Widening of the left turn lane from Payneham Road to O.G. Road
Extension and widening of the left turn lane from O.G. Road to Payneham Road
Widening of Payneham Road
Service relocations
Installation of new traffic signal infrastructure
New road lighting
Provision of new bicycle lanes
Installation of new medians and pedestrian islands.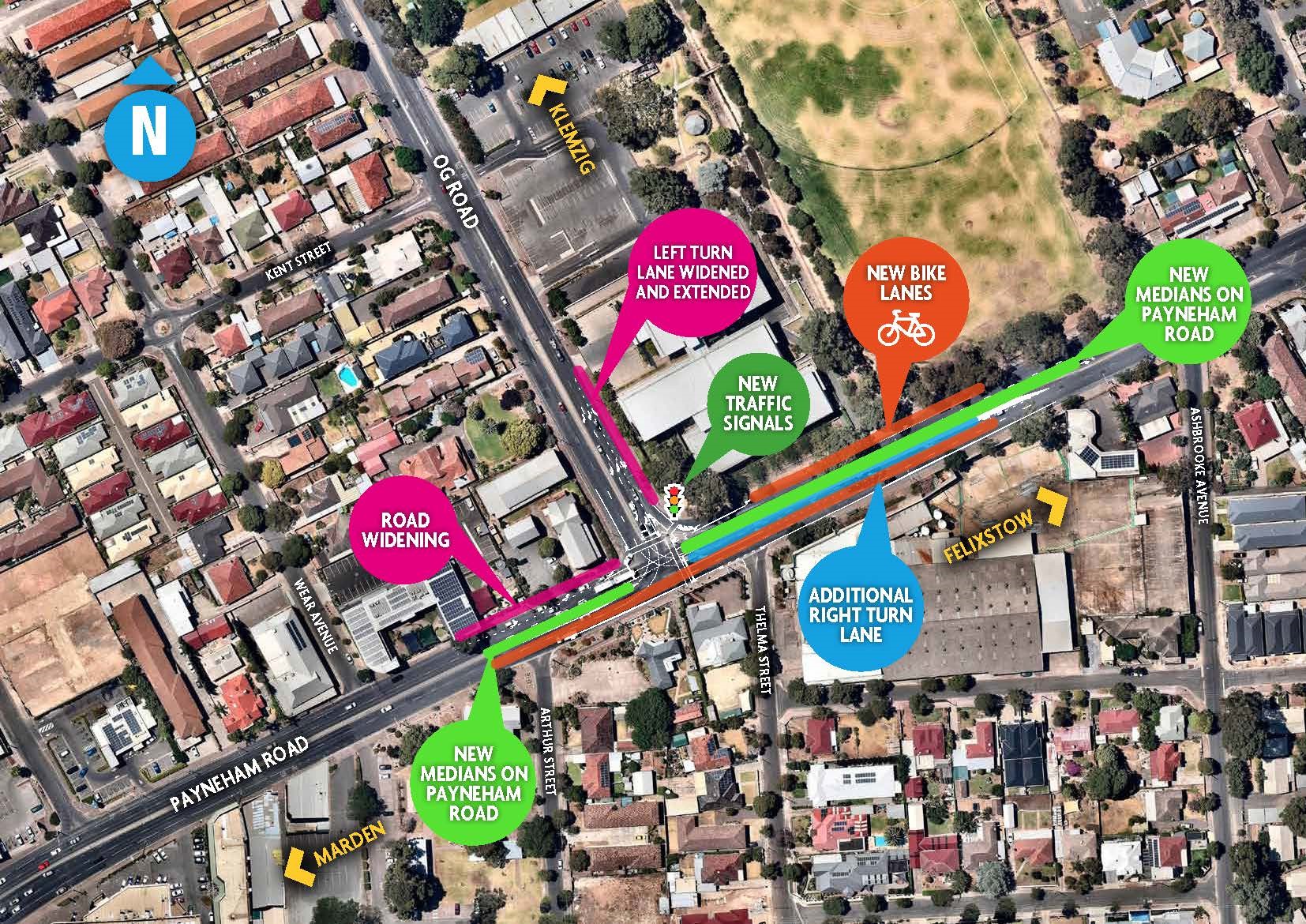 ---
Project Time Frame
The junction upgrade works are scheduled to commence in August 2019 and will mostly occur during the night between 7pm and 7am to minimise impacts on road users and pedestrians. Construction will take approximately three months, with completion of all works expected by the end of November 2019, weather permitting.
---
Contact us
P: 1300 794 880
E: DPTI.CommunityRelations@sa.gov.au