Kroemer's Crossing Roundabout Project
---
---
The Department of Planning, Transport and Infrastructure (DPTI) is improving safety and access at Kroemer's Crossing, Tanunda, by installing a roundabout to improve safety for all road users at the crossing and to allow greater freight access to surrounding businesses.
The project will address existing safety concerns at the crossing by enabling a safer crossing point for all road users and extending the Restricted Vehicle Access (RAV) network by permitting heavy vehicles along Barossa Valley Road and Burings Road (part of) to improve access and efficiency, and reduce transport costs for local industries.
This $6 million project is funded by the Australian and South Australian Governments, The Barossa Council, and Pernod Ricard Winemakers Pty Ltd
The project aims to:
enable the extension of the RAV network along the Barossa Valley Way, from the north, and along Burings Road for PBS Level 2A vehicles (up to 26 metre length B-double);
create greater efficiencies and reduce transport cost for local industries through improved heavy vehicle access;
reduce the confusion of the current road alignment due to the close proximity of multiple junctions and the presence of the rail corridor;
improve safety at the location by reducing the risk of collisions at the junctions, and providing safer turning capacity for heavy vehicles; and
retain safe access for pedestrians and cyclists along the Barossa bike trail, which passes through the location.
The project includes:
construction of a single lane roundabout serving multiple adjoining roads which can accommodate PBS Level 2A vehicles;
construction of a Shared Use Path on the western side of the roundabout, adjacent Murray Street and Burings Road, and pedestrian ramps either side of Burings Road;
safety barriers, where required;
earthworks and landscaping.
---
DPTI COVID-19 Response
To help safeguard the DPTI project team and the community, we have implemented measures to manage the risks of, and our response to, contracting COVID-19.
These include but are not limited to, increased hygiene practices and limiting face-to-face contact.
The project team will provide construction updates and work notifications via social media, letterbox drops, emails and the Project website. We are also available to speak via telephone (1300 794 880).
We encourage the community to register for email updates.
There will be no planned community events or information sessions until further notice.
---
Project Timeframe
Works are scheduled to commence in early 2020, with completion expected in September 2020, weather permitting.
---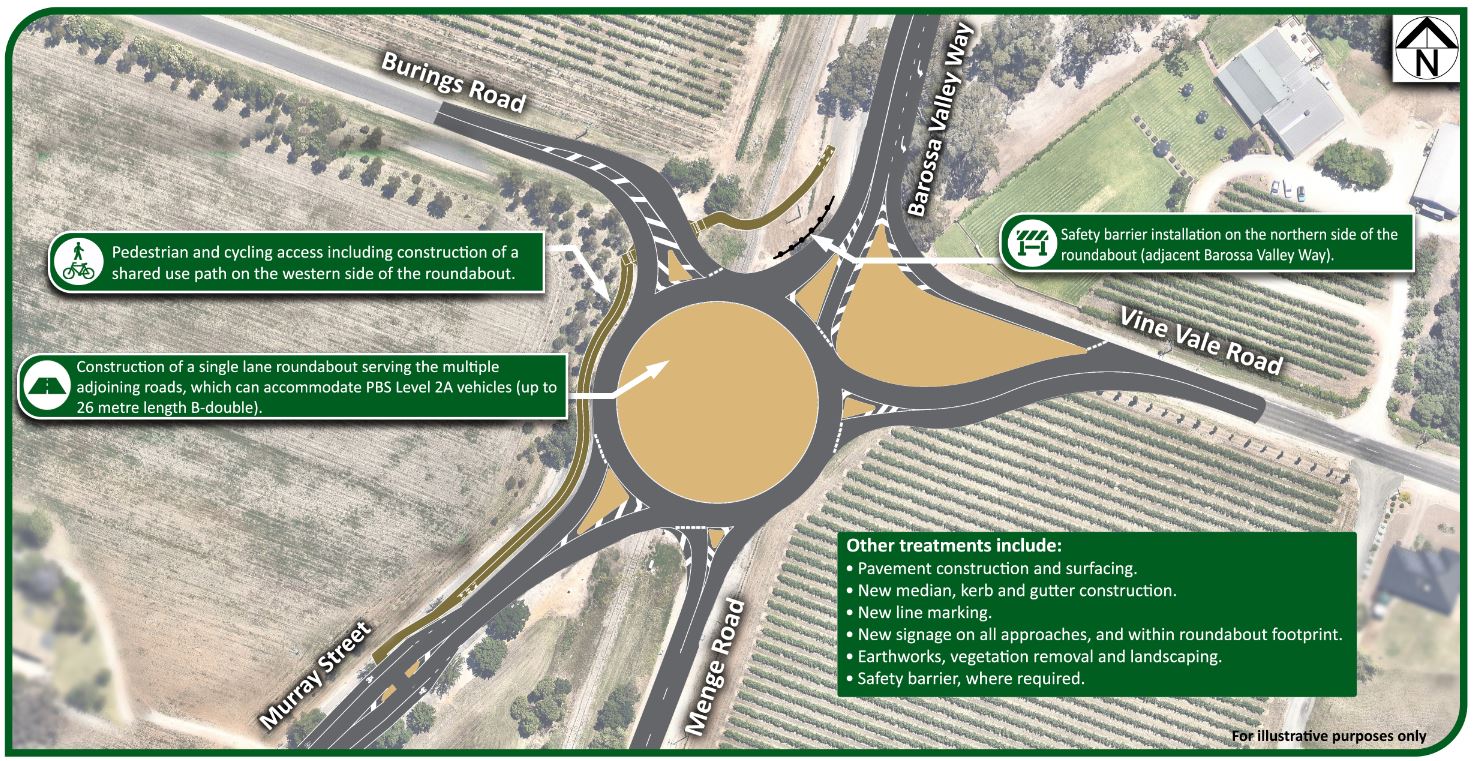 ---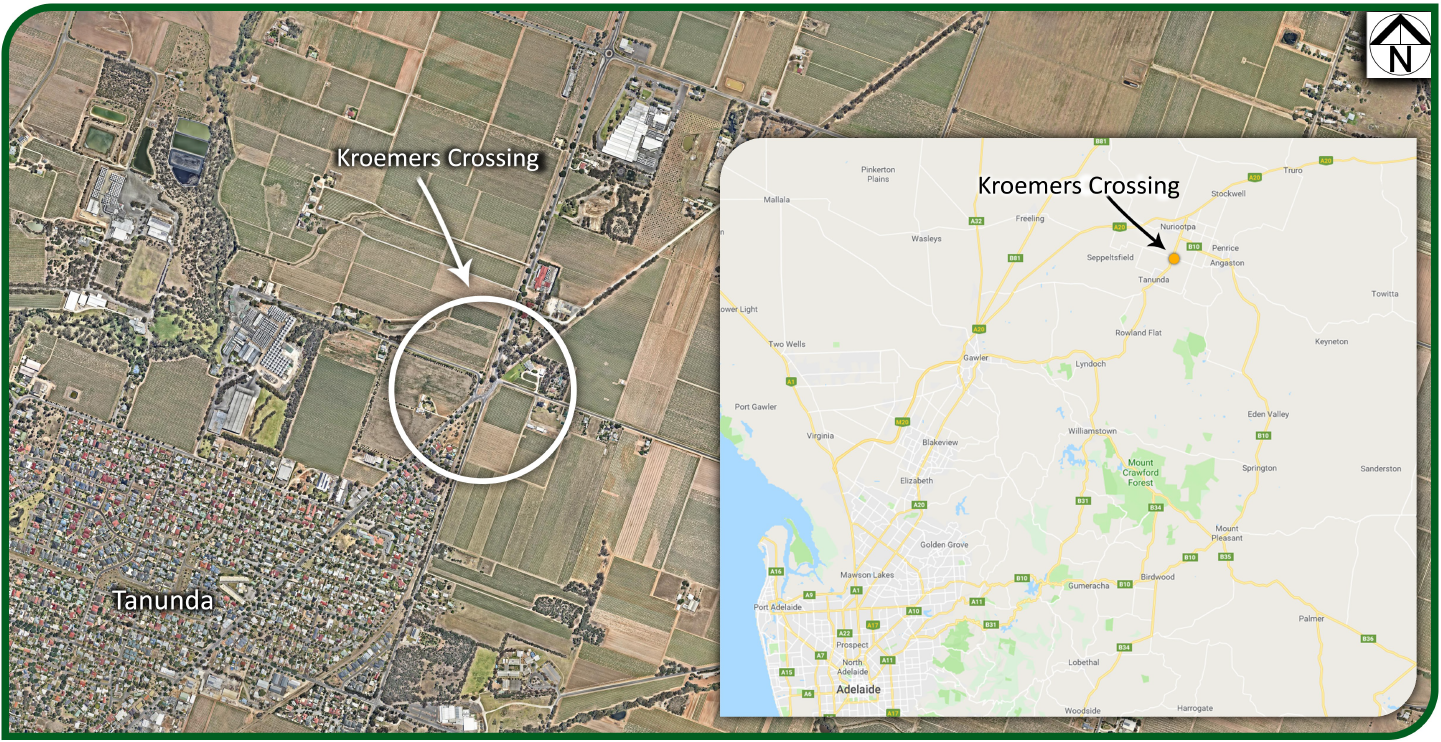 ---
Latest News
In order to safely facilitate works to complete the roundabout, Menge Road will be closed from Tuesday 26 May, until late August.
Traffic will be detoured via Magnolia Road, Research Road and Vine Vale Road (please see detour map).
In addition, Burings Road will be restricted to local access only whilst works are undertaken.
Road users are asked to use extra caution when workers are on site, follow the direction of traffic management and observe speed limits and traffic signage when travelling through the area. Pedestrians may also be detoured at some locations and are advised to follow directional signage.
Every effort will be made to minimise impacts to the community, and access to businesses and properties will be maintained at all times. DPTI encourages the community to continue to support local businesses during these works.
DPTI appreciates your co-operation and patience while these important works are undertaken.
---
Contact Us
Should you require further information, please email DPTI at dpti.communityrelations@sa.gov.au or telephone 1300 794 880