Joy Baluch AM Bridge Duplication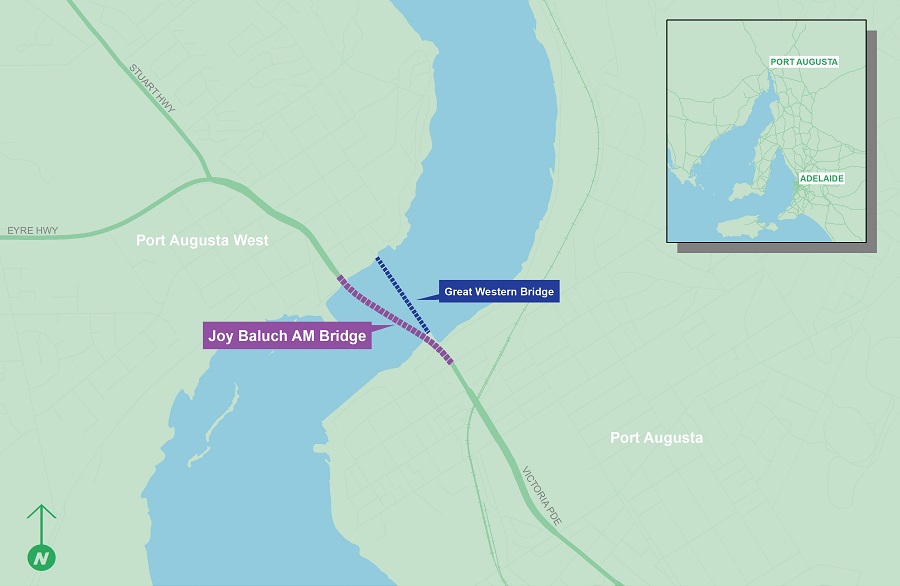 The Australian and State Governments have committed $200 million ($160 million from the Australian Government and $40 million from the State Government) for the duplication of the Joy Baluch AM Bridge.
The Joy Baluch AM Bridge is an important link in the National Land Transport Network at Port Augusta, providing access across the Spencer Gulf for commuter, commercial and freight vehicles in the northern region of South Australia. It is also a key tourist connection to the Eyre Peninsula, northern South Australia and beyond.
Preliminary planning work is well underway and this will now progress to detailed concept planning, which will include extensive consultation.
The duplication of the bridge will improve road safety and efficiency for all users, improve freight productivity and importantly improve the resilience of this critical road link.
It will also address the current bridge speed restrictions and safety for people walking or cycling across the bridge.
Project Time Frame
The project is currently in the concept planning and consultation phase and further detail will be provided as planning progresses. Site investigation works are expected to commence later this year.
Project Cost
$200 million
Contact us
P: 1300 794 880
E: DPTI.CommunityRelations@sa.gov.au
We also invite you to submit your comments online or register for project updates, please click here