Hahndorf Traffic Study
The Hahndorf Township Strategic Traffic Planning Study is being undertaken by the Department of Infrastructure and Transport (DIT).
The study, which is funded by the Australian Government, will identify and assess options to improve traffic flow across the main street of Hahndorf, with a focus on:
the impact of road traffic, in particular heavy vehicles, on amenity and safety; and
pedestrian and cyclist safety and connectivity in the main street.
This is a planning study and there is no funding for implementation of any identified solutions at this time. Further community and stakeholder engagement, beyond the planning study, will be conducted if the study outcomes receive funding commitments for design and construction.
Community and stakeholder engagement will be undertaken throughout the planning study to identify the key issues and contribute to the development of potential options.
The study will complement the Hahndorf Township Plan released by the Mount Barker District Council in March 2018.
The broad study area is shown in blue on the map below.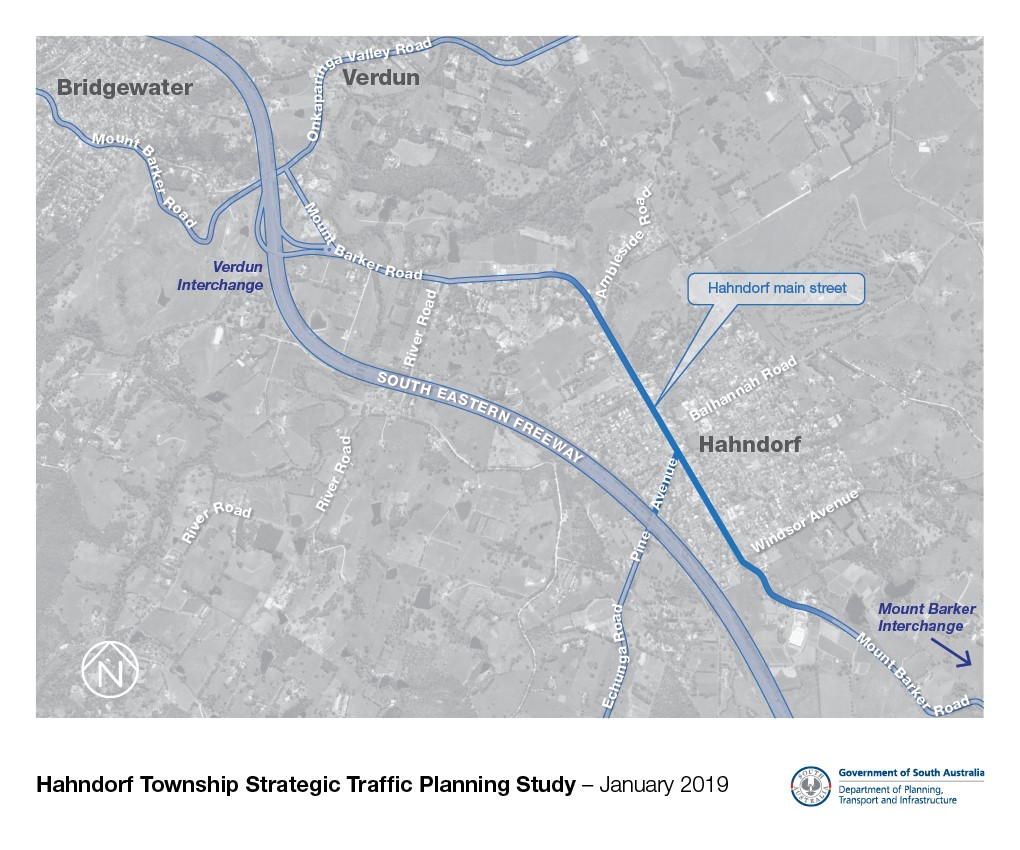 We invite your feedback
Community engagement is a critical part of the Hahndorf Township Strategic Traffic Planning Study and your feedback is important. To provide your comments please:
Email: dpti.communityrelations@sa.gov.au
Phone: 1300 794 880