Hahndorf Township Strategic Traffic Planning Study
The Adelaide Hills township of Hahndorf is a premier tourist destination with around 1,000,000 visitors each year. The main street through Hahndorf carries around 11,000 vehicles per day including around 600 commercial vehicles. The traffic volume is growing by 1.9% per year.
The Hahndorf Township Strategic Traffic Planning Study is being undertaken by the Department of Planning, Transport and Infrastructure (DPTI).
Funded by the Australian Government, the study will identify and assess options to address congestion, connectivity, freight efficiency and safety in and around Hahndorf, with a focus on the main street. Issues to be investigated will include:
the impact of road traffic, in particular heavy vehicles
amenity and safety
pedestrian and cyclist safety
connectivity in the main street and accessibility to side streets and off street parking
A contract to undertake the Planning Study was awarded to Jacobs Group (Australia) Pty Ltd.
At this time funding has only been allocated for the Planning Study. There is no funding allocated for the implementation of any works.
The study, to be completed in mid-2020, will complement the Hahndorf Township Plan released by the District Council of Mount Barker in March 2018.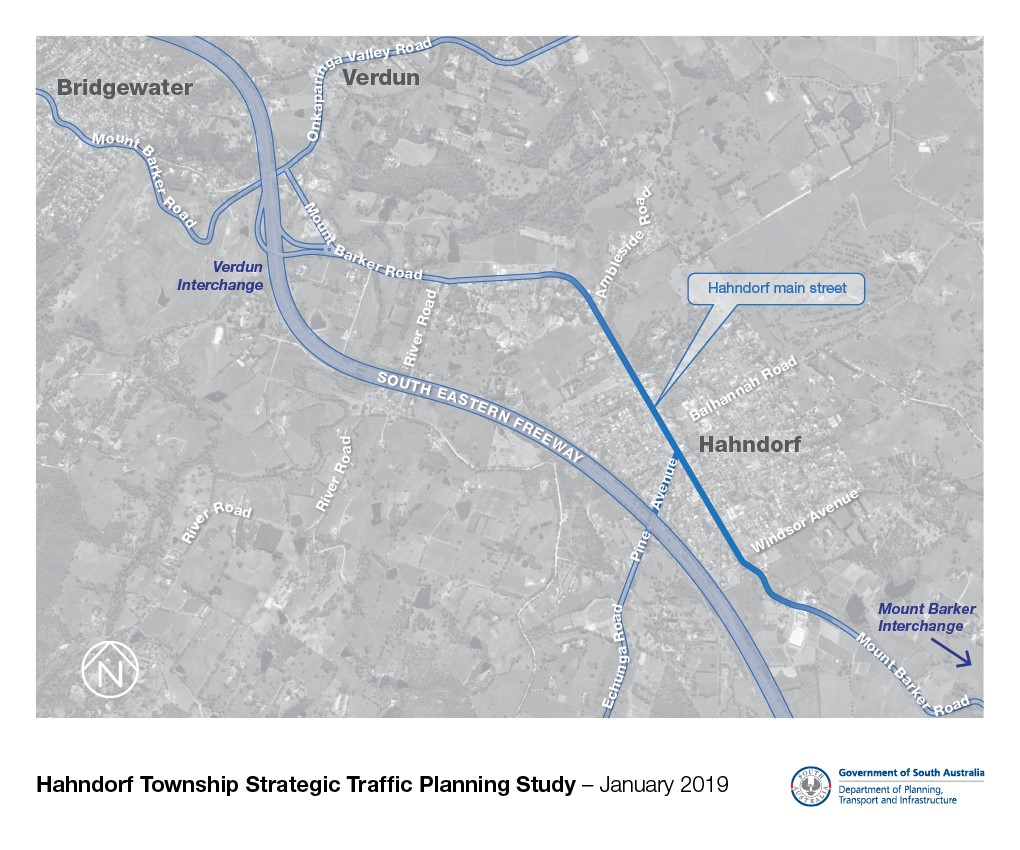 We invite your feedback
Community and stakeholder engagement will be undertaken throughout the planning study to help identify the key issues and contribute to the development of potential options. Opportunities to provide feedback and input will be promoted.
Community engagement is a very important part of the Hahndorf Township Strategic Traffic Planning Study. To have your say please:
Email: dpti.communityrelations@sa.gov.au
Phone: 1300 794 880
To stay informed about the project please register here.