Gawler Rail Electrification Project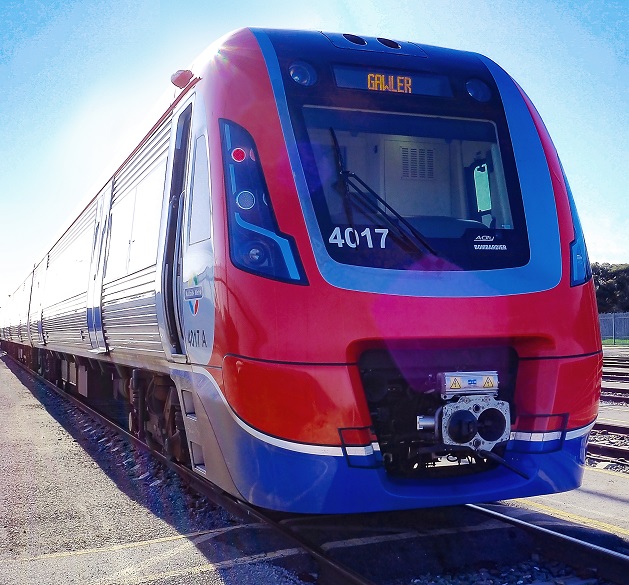 The $615 million electrification and modernisation of the Gawler rail line will deliver a faster, cleaner and more reliable service, delivering an electrified network through Adelaide from Gawler to Seaford.
Once complete the electrified line will support increased capacity and future growth for development along the rail corridor and in northern Adelaide.
Lendlease has been appointed as the head contractor for the design and construction of the entire line between Adelaide and Gawler.
Detailed design works commenced in early 2018 for the Adelaide to Salisbury section and will now incorporate the full line to Gawler.
The project delivery model will adhere to the South Australian Industry Participation Policy which supports local jobs and local contractors.
A funding agreement has been reached with the Commonwealth Government with the State Government contributing $395 million and the Australian Government - $220 million.
The project completion is expected in 2021.
The benefits of an electrified Gawler line include:
clean and green high performance trains delivering an improved customer experience;
better reliability and safety; and
encourage people to take public transport and leave their cars at home.
Scope of works:
electrification of the Gawler rail line and Dry Creek Railcar Depot;
pedestrian level crossing enhancements;
acquisition of 12 additional three-car electric trains (introduced in stages following completion of the electrification works);
replacement of the signalling system (including Automatic Train Protection provision); and
fencing of the rail corridor for improved safety.
Latest News
Global rail manufacturer Bombardier Transportation has been selected to build the 12 new electric trains set to be operated on the Gawler railway line, once electrified.
The South Australian Government has negotiated with Bombardier for an additional 12 new three-car "A-City" electric multiple unit (EMU) trains, as part of the Gawler Rail Electrification Project.
The new trains can accommodate 240 seated passengers and up to 300 standing ones. They have been designed to provide passenger comfort and low operational cost, as well as to handle Adelaide's hot summers.
The trains will be delivered in a staged approach, with the first one due to arrive in June 2021.
The trains will take Adelaide Metro's A-City EMU fleet up to 34 trains. Having previously delivered all of Adelaide Metro's pre-existing 22 A-City EMU trains, Bombardier's local engineers have developed an in-depth knowledge of Adelaide's suburban rail network, allowing the company to propose an efficient and network-friendly EMU solution for the latest order.
Bombardier, which is based out of Canada, will manufacture the body of the trains from its facility in Dandenong, Victoria.
The trains will be completed and commissioned in South Australia's Dry Creek Railyard facility, providing opportunities for apprenticeships and upskilling in the supply chain, as part of the South Australian Government's Skilling South Australia initiative.
Read the media release here.
Jobs and local industry participation:
Employment opportunities on the Gawler Rail Electrification Project will be available through NorthHub, an onsite employment, skills and training centre established by Lendlease.
NorthHub was initially introduced to facilitate employment on the Northern Connector Project and will now be extended to include the Gawler Rail Electrification Project.
To register your details for updates about employment or local business opportunities that will come online closer to construction, please visit www.northhub.sa.gov.au or call 1300 731 071.
Contact the project
Email: dpti.gawlerelectrification@sa.gov.au
Phone: 1300 080 834