River Torrens to Darlington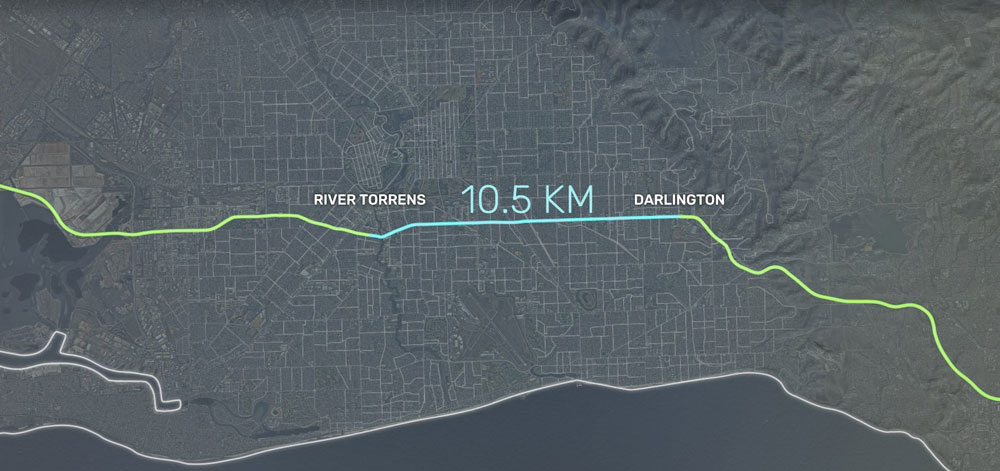 The River Torrens to Darlington Project is the final piece of South Australia's North-South Corridor, and the key to unlocking Adelaide's traffic network, while delivering important economic, employment and safety benefits to the state.
Construction of the 10.5km section of motorway will be South Australia's largest infrastructure project to date and will connect Gawler and Old Noarlunga via 78km of non-stop, free-flowing motorway.
Ongoing benefits will include:
increased freight productivity;
reduced travel times;
safer, more reliable travel; and
cost savings for businesses and motorists.
In delivering the most complex section of the North-South Corridor, the Department for Infrastructure and Transport is undertaking detailed investigations and analysis of design options. These will inform the final design to ensure a solution is delivered that will meet the needs of South Australians into the future.
Current Activities
Register for River Torrens to Darlington Enews
Contact the Project Team
Phone : 1300 951 145 Email : northsouthcorridor@sa.gov.au Follow : us on Facebook @DFITSA
Please refer back to this site as it will be updated as information becomes available.