Tonsley Line Review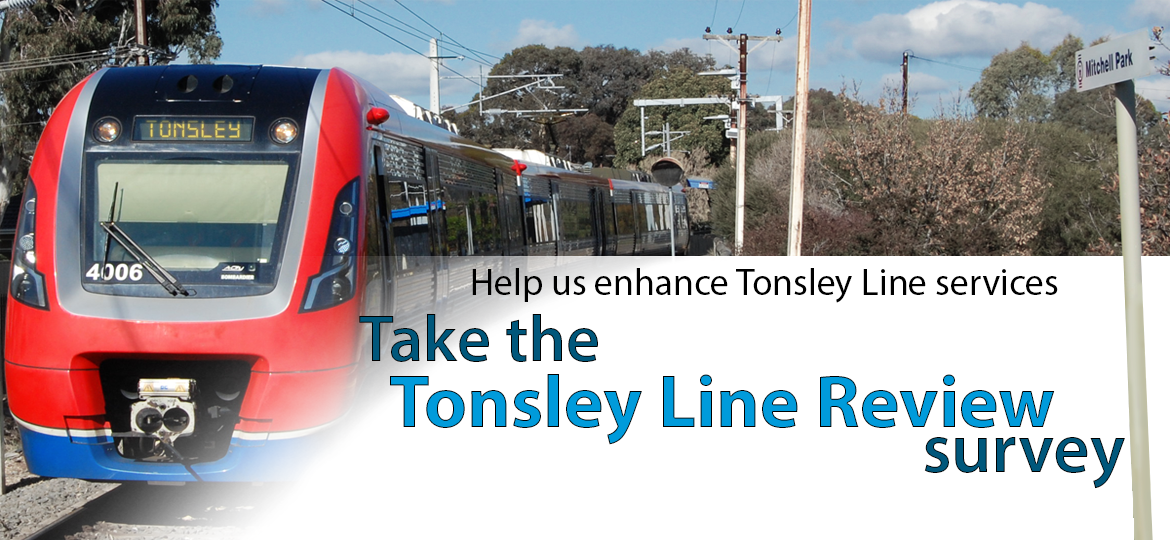 This survey forms part of the Tonsley Line Review that is being undertaken by the Department of Planning, Transport and Infrastructure (DPTI) to investigate ways in which the public transport system and facilities in the Tonsley area can be enhanced.
This review will be considering options within the engineering and operational capabilities of the Tonsley line and we would like to hear about your needs and preferences for public transport and connectivity.
Your responses will inform recommendations and assist us to improve services.
To provide feedback, you can: