Granite Island Causeway Project
---
The Project
The 2019-20 State Budget committed an initial $20 million towards the Granite Island Causeway Project to be delivered by The Department of Planning, Transport and Infrastructure (DPTI). The total project cost will be finalised through the design phase.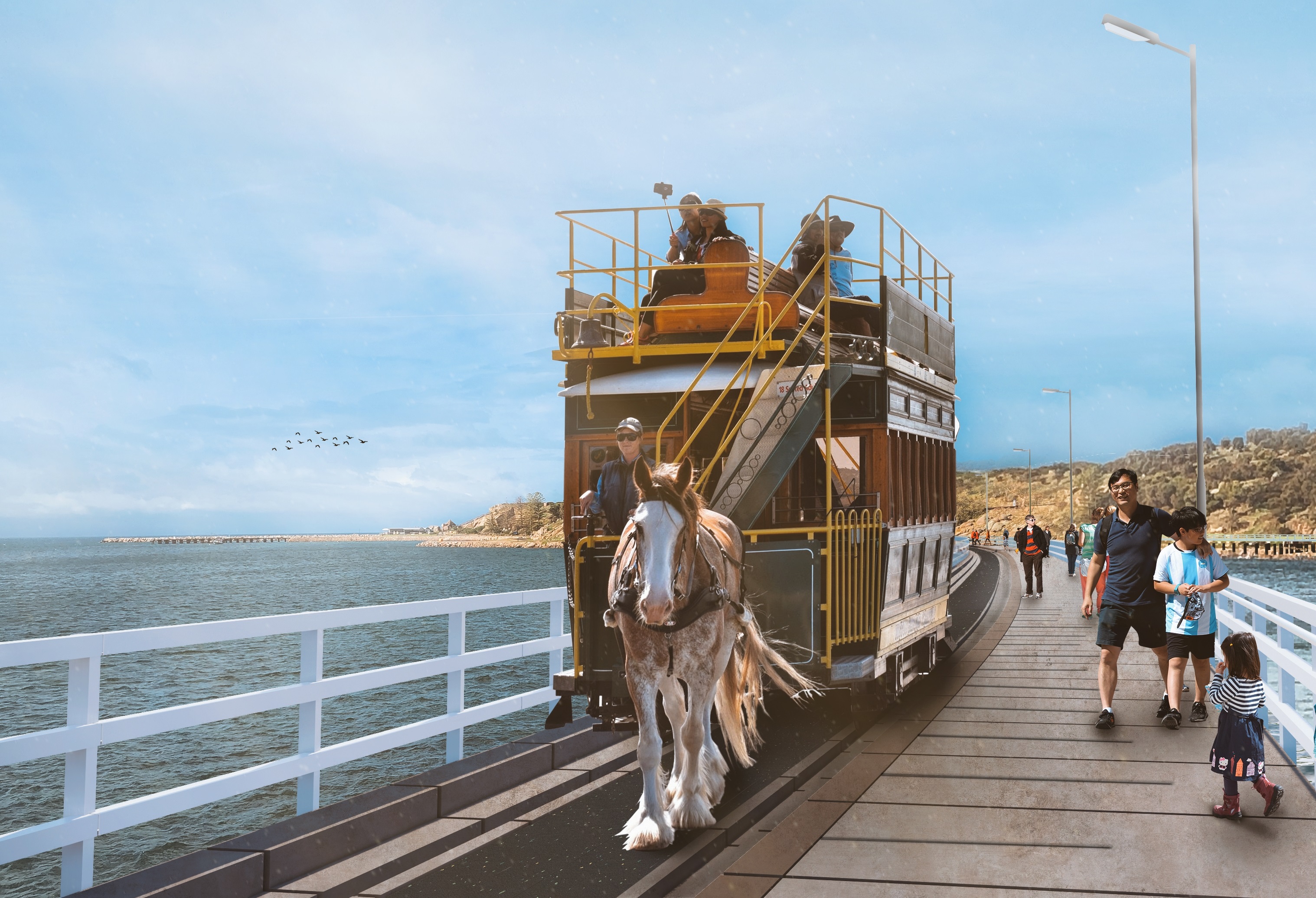 Artist impression for illustration purposes only
The Granite Island Causeway is an iconic landmark with considerable heritage value. The Causeway is the only link between Granite Island and the mainland at Victor Harbor and is of cultural significance to the traditional owners of the area. The Causeway is also a popular tourist attraction, important to the local, regional and state economies.
Timing
Construction is expected to commence in late 2020
The new causeway is expected t be open for public access in late 2021
It is anticipated the project will be completed in 2022
Community Information Sessions
On 9 December 2019 DPTI held two Community Information Sessions in Victor Harbor.
Thank you to everyone that came along to provide feedback.
Click here to view concept images from the Community Information Session.
Further information
To find out more about the project, provide feedback or register to receive project information as it becomes available, please click here to register your details or:
Phone: 1300 049 048
Email: dpti.gicauseway@sa.gov.au