DPTI honours 125 years of women's suffrage in SA

---
18 December 2019 marks the 125th anniversary of landmark legislation that enabled women in South Australia – for the first time anywhere in Australia – to vote in general elections, and to stand as members of Parliament. This achievement was the end result of years of campaigning, letter writing, signature gathering and lobbying by men and women in the South Australian community that put their passion into action. Gaining the vote was a huge step towards gender equality in South Australia, and meant that women could participate in public life by having their say at general elections.
The modern-day DPTI subscribes to Workplace Equality and Respect, which promotes equal participation in the workforce, respectful relationships in the workplace, and the breaking down of harmful gender based stereotypes about roles at work and in society. DPTI celebrates this momentous occasion through the recognition of some of the department's women who have or are blazing a trail for others to follow.
Should you wish us to recognise other women in the timeline, please email DPTI.OPandD@sa.gov.au
---
1919
P.R.M. Blackwell
First Female Employee 1919
This is a photo of the Local Government Staff in 1919. Published in Highway through the Hills - The Story of Mount Barker Road February 2000.
The woman in this photo is unidentified (possibly P.R.M. Blackwell, Stenographer, believed to be the first woman employed in the Department).
Back row: J.O'Leary, Store Clerk; W.T.Ayling, Inspector; E.C.Grigson, Assistant Engineer for Roads and Bridges; H.Dunne, Temporary Draftsman; P.Bevan, Storekeeper; P.Evans, Mechanical Engineer; W.Greenlees, Overseer of Works.
Middle Row: R.A.Gibbons, Chief Clerk and Accountant; D.D.Flemming, Engineer for Roads and Bridges; T.W.Duffield, Secretary of Local Government Department; F.R.Smith Chief Inspector; Unidentified (possibly P.R.M.Blackwell, Stenographer, believed to be the first woman employed in the Department).
Front Row: P.Bennetts, Clerk; R.V.Davis; Unidentified.
Absent: F.W.Ellis, Inspector; H.V.Burgoyne, Clerk On Active Service Abroad; F.W.Frith, Chief Draftsman; C.J.Peters, Draftsman; B.E.B.Schumacher, Clerk; T.F.L.Chappel, Clerk.
1978
Josephine Jolly (nee Flint)
First Female Engineer 1978
"I joined the Highways Department straight form University and partook in a graduate program, gaining experience in the areas of planning, and construction. The photo here is with Supervisor Ray Wright near Iron Baron during construction of 24 km of road by a Highway Department gang. The gang worked 3 out of 4 weeks and I travelled from the Regional Office in Port Lincoln to Iron Baron, staying a couple days, most of those weeks. Being a female engineer was unusual at the time but I always felt accepted and enjoyed the support of colleagues." J.Jolly (nee Flint)
Photo: Josephine Jolly (nee Flint) and Supervisor Ray Wright, Highway Magazine Vol. 18 No. 4 August 1980.
1986
Wendy Scullen
First Female Surveyor 1986
"I didn't set out to be first in anything - I just wanted to work in the outdoors and apply my mathematical skills. Luckily for me, the Highways Department offered me a scholarship while I was still at Uni, a placement once I'd graduated, and fabulous mentors to help me become licensed - the first female to do so in SA. I have many fond memories – of regularly being addressed in forums as "lady and gentleman", of colourful language being sanitised in my presence, and of a work-shed room covered in pin-up girls that I was gently discouraged from frequenting. I will always be grateful for the opportunities provided by DPTI, and the support and care of the team out there at Northfield." W.Scullen
Photo: Wendy Scullen and David Mann at the Toll Gate at Glen Osmond, February 1987. Highways – A History of the South Australian Highways Department 1991.
The second female Surveyor, currently employed in DPTI is Katelyn Purvis (2018).
1989
Kerryann Patterson
First Female Aboriginal employee 1989
Kerryann says that being the only Aboriginal person in the Department was a bit daunting to start with, because she was a very shy person. However, the support she had from the two training officers, over the first twelve months, helped her to fit in and feel understood.
She has enjoyed her time with the Sector and is currently in her 30th year. She says, she would probably still be working at DPTI had it not been for Machinery of Government changes. Kerryann says the best part about working for DPTI and the sector, are all the fantastic people she has been able to work with.
Photo: Kerryann Patterson taken from the video Looking Forward, Looking Back, produced by Joyleen Thomas and Katrina Lucas.
1994
Jan Ferguson
First Female Executive 1994
Director of HR 1994
Telstra Business Women's Award 1997 (Public Sector Category).
"There were strategic thinkers on the Executive and an appetite for change, hence my appointment as Director HR. Change was not always easy but was embraced with HR initiatives like broadening the skill base to include disciplines other than Engineering to alter the gender balance. Work based vacation care and a ground breaking approach to tackling PTSD for our staff who witnessed awful road incidents were part of the mix.
It was the smaller things like flowers on the reception desk in HR that raised eyebrows." J.Ferguson
Photo: Department of Transport DIRECTIONS Magazine, issue number 2, winter 1997.
1997
Susan Churchman
First Female Director Regulatory Services 1997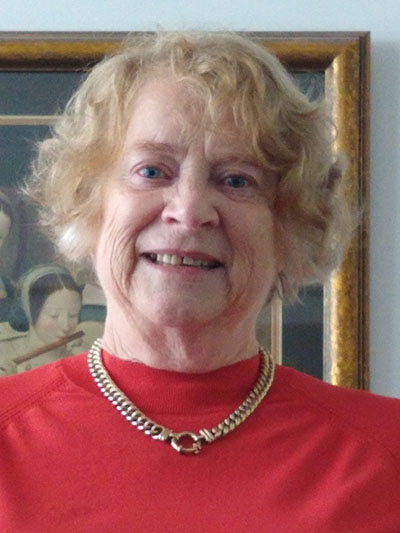 I was appointed to what was then known as Transport SA as Manager Legislation and Policy in 1997. I recruited a team and it was much remarked upon that my first three appointments from outside TSA were all women and our gender balance was unique among the various Sections at the time, except for Human Resources.
At the time I joined TSA I had spent 11 years in state government in environments with a good gender balance, and before that I had worked for myself. This was my first experience with a solidly male department since 1974, and I can tell you the men were much better behaved in 1997 than they were in those days. In my first graduate job in the Commonwealth government we were issued with desk calendars with a quote for each day, at least a quarter of which were so-called humorous quips belittling women. There was no appreciation of the desirability of gender balance and no anti-harassment provisions, for example. Indeed, in my first job with the Commonwealth government I did not even get equal pay with the men – in 1971 it was still being phased in.
Although I felt that there had been big strides in the acceptance of women at work, both members of the executive team and general staff seemed very conscious of the fact that I was female, and spoke of the important difference it would make to departmental culture to have a female point of view. Personally, I felt the biggest cultural difference was that I was a lawyer when most of them were engineers. I can't tell you how many times I queried what people were doing to be told "but we've always done it that way", not understanding that the law required something different.
I said this so often that in the end the department realised that we needed to change the way we managed regulatory functions, and I was given the role of Director of Regulatory Services and became a member of the executive team.
My time in Transport was a highlight of my career, and I felt I was able to make a real difference while I was there. I was involved in programs to support and mentor women coming through the department, and was delighted that three of the women I had recruited went on to become Manager of Legislation and Policy Development. I hope that my role as a change agent inspired other women to see that it was possible to challenge the status quo and win support for a new way of doing things.
2007
Joyleen Thomas
First Female Aboriginal Engagement Consultant 2007
"I started my employment in DPTI as the first Aboriginal woman to lead Aboriginal employment initiatives across the department. Prior to this I was also the first Aboriginal woman to manage Aboriginal prisoner education in DETAFE and subsequently I was the first Aboriginal person to hold the position of manager Aboriginal services in the Department for Correctional Services. I was very fortunate to be able to contribute at an executive level to the development and imbedding of policies and procedures that previously never existed for the benefit of Aboriginal people. I was mentored into these positions by female Aboriginal elders. I have tried to emulate their support and belief in me through my role at DPTI, working with young Aboriginal employees and as well as non-Aboriginal employees. I believe an inclusive and supportive workplace for all improves employment outcomes for Aboriginal people." J.Thomas
2011
Julie Holmes
First Female Registrar of Motor Vehicles 2011
More recently, first female Commissioner of State Taxation with her role at Revenue SA.
"DPTI has led the way in embracing diversity and flexible work practices. Through a supportive environment and my courage and determination, I am proud to be part of historical change. As an executive within the agency I was able to bring balance and a broader perspective to the organisation and as part of a group, pave the way for greater gender equality and an increase in women in leadership roles across Government." J.Holmes
2012
Emma Thomas
First Female Rail Commissioner 2012
Emma Thomas is the Director-General for Transport Canberra and City Services (TCCS) and brings extensive experience in both the commercial and public sectors, including major infrastructure projects that span most forms of transport including 'planes, trains and automobiles'.
Prior to leading TCCS, Emma was the Director-General of the Capital Metro Agency, delivering Canberra's first stage of light rail. Prior to this, she was the State Rail Commissioner for South Australia and Deputy Chief Executive of Public Transport. Previous experience also includes senior executive roles at Transport and Main Roads Queensland and Boeing. She commenced her career as an aeronautical engineer in the Royal Australian Air Force.
Emma is passionate about creating a simple and responsive customer experience and is excited to proudly deliver services to the people of Canberra.
2013
Delfina Lanzilli
First Female Valuer-General 2013
Delfina Lanzilli was South Australia's first female Valuer-General appointed by the Governor of South Australia in 2013 for a five year term.
During her appointment Delfina delivered an extensive reform agenda for her business unit, the State Valuation Office including the successful commercialisation of valuation services and enhancing advisory services to government.
Part of her success was incorporating extensive flexible working arrangements for men and women into her business unit, this enhanced a positive value based culture and assisted to break down diversity barriers.
Delifina's successor is Katherine Bartolo (2019).
"This is a wonderful opportunity for everyone to acknowledge and celebrate the achievements of these extraordinary people, who have and continue to, provide inspiration for our future professionals." K.Bartolo
2015
Kirsteen Mackay
First Female Government Architect 2015
Kirsteen joined ODASA after holding a position at the UK's Commission for Architecture and the Built Environment, advising the British government and with 15 years prior experience in private practice. She is a registered architect both in South Australia and the United Kingdom. In 2015, Kirsteen was appointed as the South Australian Government Architect, the first woman to hold the role in the 100 year history of the role nationwide. She attended the Glasgow School of Art, Royal College of Art and the Architectural Association to complete her professional studies.
2016
Emma Kokar
First Female Point to Point Regulator 2016
In late 2005, Emma started her public sector career within the Department of Planning Transport and Infrastructure as a customer service officer in Service SA. Over the next 11 years she went onto work in 14 other jobs across the department and eventually her hard work and experience resulted in her becoming General Manager of the Regulation Directorate, encompassing the role of the Point to Point Regulator. Being heavily involved in male-dominated industries within her roles at DPTI, including the point to point industry, Emma continued to challenge the "norm" and her dedication, skills and leadership garnered the respect of many across the industries. Emma also acknowledges the excellent support of both men and women during her career.
2018
Julienne TePohe
First Female Acting Chief Executive/Rail Commissioner/Commissioner of Highways 2018
Chair Women in Leadership Steering Committee (2016-2017). Chair Diversity and Inclusion Steering Committee (2018)
"I started with the department as a graduate accountant in Field operations in 1999 and left at the end of 2018, having just finished a stint as Acting Chief Executive. I would not have thought this possible when I started 20 years ago! I have been very fortunate to have had a number of amazingly talented women to look up to and work with as I progressed through the department – women passionate about their work and their role, women who inspire others everyday just by being who they are. Today we can all celebrate a department that better recognises the value of diversity in the workforce – and that can only be good for all of us." J.TePohe
DPTI acknowledges Trudi Meakins, Acting Chief Executive to cover leave taken by Tim O'Loughlin 30/9/2004 – 13/10/2004 and Rod Hook 16/4/2011 – 4/7/2011.
2018
Anne Alford
First Female Deputy Rail Commissioner 2018
"Becoming Deputy Rail Commissioner was quite unexpected, so not part of a journey. However being mindful of work life balance throughout my career, has enabled me to now undertake the role of Deputy Rail Commissioner successfully. Balancing work and non-work commitments is an ongoing struggle that changes both throughout your life and career – to be successful you cannot ignore either one." A.Alford
2019
Jenny Cottnam
First Female Registrar General 2019
"To become the first female Registrar-General and be in a role that I am passionate about is something I would not have believed possible when I started with the Lands Titles Office straight from school in 1982. I did not even know the LTO existed! Since then I have experienced significant changes to the land titling registration system and I still remember hand writing into the old title register books. Now I wonder what Sir Robert Richard Torrens would think of the move towards electronic conveyancing and a female Registrar-General but as his key principles were to simplify land titling and secure indefeasibility of title, principles I continue to maintain. I'm sure he would be very content to know how far we have come yet remained true to his own dedication to what is known worldwide as the Torrens Title system." J.Cottnam
2019
Khatija Thomas
First Female Aboriginal Executive 2019
"Being appointed as the First Aboriginal Director within DPTI has already presented opportunities to contribute Aboriginal perspectives to decision making at an Executive level. This Department has made many important inroads in inclusion and engagement of Aboriginal Australians; to be in a position to build and strengthen the legacy of other Aboriginal women who have come before me, is an honour and a duty not to be taken for granted.
Balance does create a better world and as an Aboriginal woman – I do not separate these aspects of my identity. I am not a woman who is Aboriginal - I am one in the same. Being an Executive level employee in the State Public Service and Aboriginal places me in a very small cohort of Aboriginal people across the State. I hope that by taking on this role, we can continue to contribute and build a balance in Aboriginal people holding Executive roles. The perspectives we contribute to the world as Aboriginal women has always enriched the culture and identity of this ancient land. I look forward to continuing that legacy for future generations of Aboriginal women in Executive positions and pay my respect to those who's paved the way through their trail blazing to make our Department and our State a better place." K.Thomas
2019
Gender balance in DPTI Executive Director Leadership Team
Present Day 2019
"We are honoured to be appointed as Executive Directors of the Department and to work with a strong, supportive and inclusive Executive Committee.
The women who are members of the Executive Committee are great communicators, are passionate about their work and are confident in expressing their views.
Throughout our careers we have all had opportunity to work with some great role models and mentors, both men and women. There has been a clear and consistent message from all to: listen to others; be considered in decisions; and remember that individual choice about living and balancing your work and life is extremely important." J.Formston, A.Alford, S.Smith and E.Kokar
From back to front, left to right: DPTI Executive Directors:
Tony Braxton-Smith – Chief Executive
Judith Formston – Executive Director People & Corporate Services
Jon Whelan – Executive Director Transport Project Delivery
Simon Morony – Executive Director Across Government Services
Andrew Excell for Wayne Buckerfield – Executive Director Policy, Strategy & Program Development
Anne Alford – Executive Director Public Transport Services
Sally Smith – Executive Director Planning & Land Use Services
Emma Kokar – Executive Director Road & Marine Services