Health and wellbeing workshop for Blackwood eucalypts

8 October 2019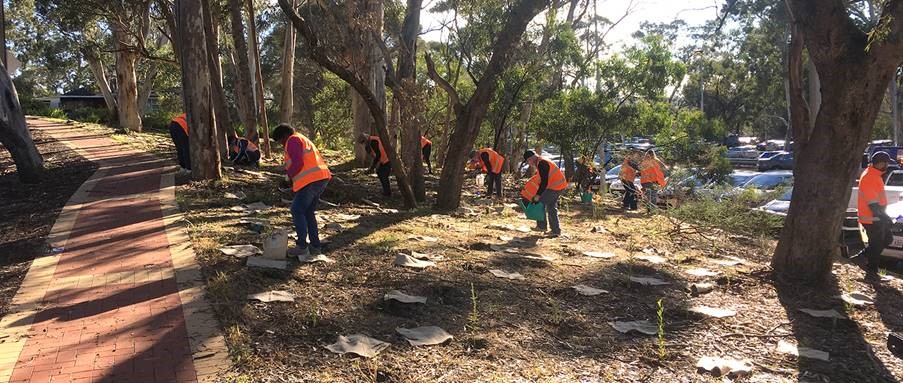 Rail Care volunteers from Lynton and the Blackwood Action Group put in a massive effort over two mornings to plant 1400 native understorey tube-stock plants around Blackwood train station recently.
Some of the Eucalyptus trees near the station are more than 150 years old and the understorey is important to providing health benefits in terms of soil, water and fauna to protect and keep them healthy.
The DPTI Amenity Planting Fund provided the plants as an offset for the removal of trees during DPTI projects, while the Rail Care team supported volunteers.
Trees have also been considered in the project to upgrade Blackwood's entry point paths.
After consultation with an arborist, a permeable paving solution is being put in place by Coleman Rail for the path passing under a huge old red gum, while care is being taken across the project area not to disturb tree roots.